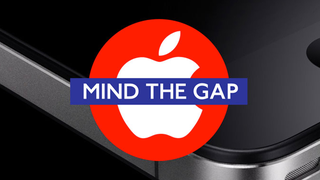 Okay, you're sure: AT&T must die. But you can't live without an iPhone 4. You're getting the Verizon iPhone 4, no matter what. So how much is it going to cost you to switch?
After beginning to take pre-orders for the iPhone 4 last week, Verizon has already pulled the plug on that, declaring on their site, that they've sold out of pre-sale units.
The first reviews of the Verizon iPhone 4 are starting to appear and we're rounding them up for you. Here's a look at the early impressions:
Okay, time to take that big red Sharpie out: the Verizon iPhone will officially be on sale in Apple and Verizon stores on February 10th at 7am. Mark those calendars, and set your alarms. Updated:
Any Verizon customer who regrets picking up a new phone between Thanksgiving and the day of the Verizon iPhone announcement won't have to kick themselves too hard; the carrier's granting $200 debit cards to people with iPhone 4-inspired buyer's remorse.
How confident is Verizon that they can handle the data usage of brand-new iPhone owners? So confident that they've been saying they're ready for the onslaught since back in 2009. Big talk! Let's hope they can back it up. [Businessweek]