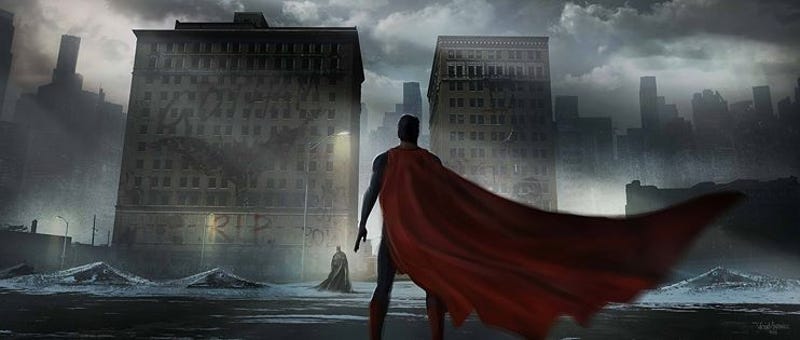 Concept artist Victor Martinez has posted art from Batman v Superman, which honestly looks better than a lot that was in the actual movie. Like that graffiti in the picture above, which I honestly love.
Victor Martinez has blown our minds with dazzling concept art for Star Trek Into Darkness and Real Steel. And his Terminator Genisys concept is no less astounding. Given a chance to reimagine Skynet's arsenal, Martinez went all out. The result is nothing less than some of the best Terminator artwork ever.
Real Steel rocked us with its story of a boy bonding with a robot. And a big part of why the movie is such a fun breath of fresh air is its awesome robot designs.