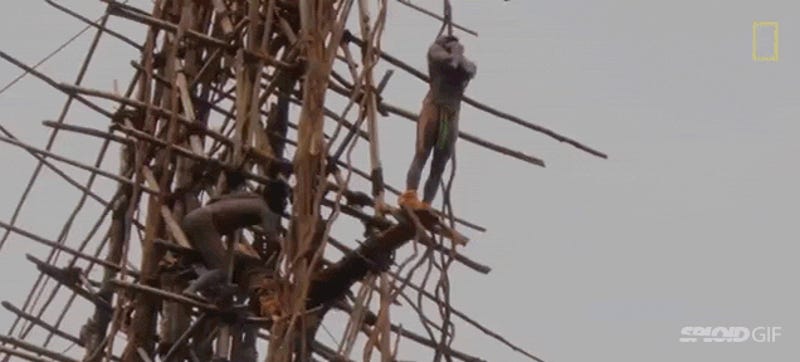 Bungee jumping seems like a much safer alternative when you're comparing it to the ancient tradition of land diving (or nagol). National Geographic shows how villagers in the South Pacific jump off a rickety 100 foot tower toward the ground with only vines attached to their ankles. Crazy.
When you stick anything metal into a toaster that's plugged in, something like this will happen. This is a pretty extreme/dumbass case, but something bad will happen. Every time. No no. No need to test it. This is what's up. What if it's a fork? Risk of electrocution. Spatula? Explosion. Tongs? Kaboom. If you're still…
Brace yourself to see every elementary-level experiment to ever hit a science fair. Earlier this month, GE held a competition asking people to pack as much science as possible into six second vines, and this is a compilation of the best ones.
NBC is pushing Take Ichise's (The Ring) Vines drama forward. Focused around a troubled family seeking a new start, Vines takes place after the family purchases an ancient vineyard that makes wine with "dangerous" magical powers. [Deadline]