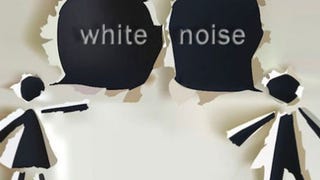 Well, friends, we made it: Tomorrow is the longest day of the year. That's right, it's all downhill from here. But there's also one important byproduct of the start of summer: Tonight is also the shortest night of the year, which opens the door for an entirely different level of revelry and indulgence.
Few things are more refreshing than a drink of water on a hot day. The latest and greatest way Hydrapak is keeping that water extra cool is using PrimaLoft—the same fluffy material that keeps mountaineers from freezing to death in the snow.
Winter is almost upon us, and chilly feet can be a chronic issue. Thankfully humanity no longer has to suffer this unpleasantness with the introduction of CozyFeet microwavable boots. The modern-day equivalent of warming ones feet by the fire, these boots "contain a special blend of natural wheat grain and dried…
Panasonic has released a range of electric rugs into the Japanese market that heat up to a toasty 114 degrees. At first glance this seems like an extravagant waste of power, but it's actually very green. If you're sitting in the living room watching a movie, then you only need to heat the rug to get warm, not the…
Similar to the Thanko USB Warmer Mouse, this Brando mouse keeps your hand warm with USB power. The mouse gets up to about 45 degrees C, which is about 113 F, which means it actually gets pretty hot.