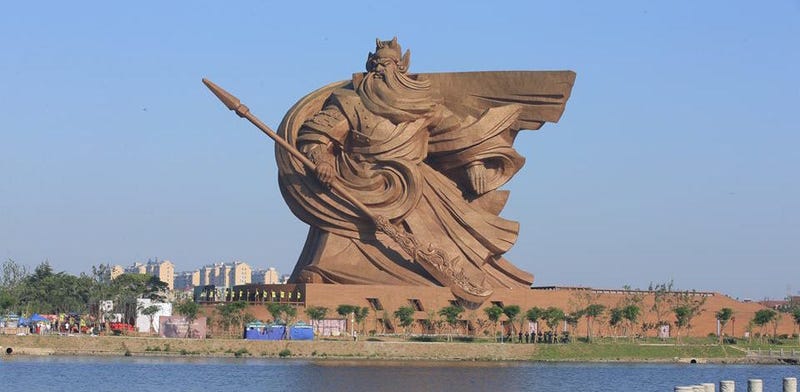 Damn. That's a good statue. This 158-foot-tall bronze figure depicts Guan Yu, an ancient Chinese general, and majestically towers over Jingzhou, China. Shanghaiist says that over 4,000 strips of bronze have been stuck onto the body of Guan Yu and he stands atop the 86,000 square foot Guan Yu museum. All that is great…
A shakeup at Sony could mean a change of plans for the Spider-Man movies, while Daredevil's showrunner uncovers some of the details hidden in the new trailer. Plus, a fleeting glimpse at Mark Hamill's return to the world of the Flash, and Agents of SHIELD casts a new Inhuman. Spoilers, coming in hot!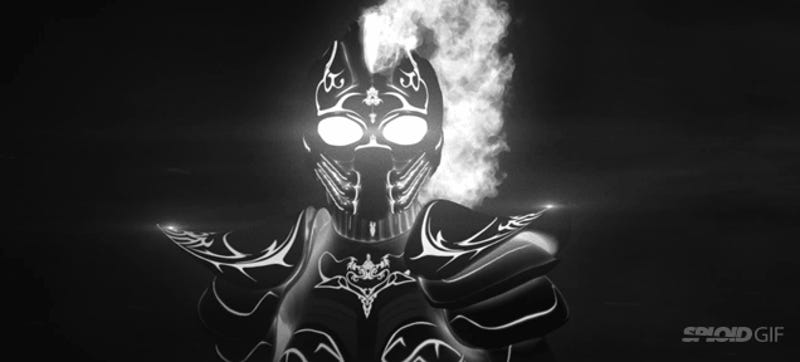 This music video for Tide: The Paradox Effect—a new song by R&B singer Dawn Richard—shows a female warrior fighting her way towards the sun in a strange world full of destruction and mayhem. The video was made by directing duo We Were Monkeys.
NBC, still struggling to find hits beyond The Blacklist and... well, pretty much they just have The Blacklist at this point, but their desperation is inspiring creativity! For instance, the network has ordered a pilot for a martial art fantasy drama titled Warrior. Can kung fu TV really be making a comeback?
When we last checked in with iRobot's Warrior, it was armless, pokey, weak and not killtastic. Their latest model, the Warrior X700, is the opposite of all of that, with plans for the urban warfare front: It sports a robo-arm that lifts 150 pounds, will tread a four-minute mile, lugs up to 500 pounds and can terminate…
The Land Warrior suit is on the cusp of revolutionizing how our soldiers do battle. A high-tech collection of electronics, the suit includes a helmet-mounted monocle that gives soldiers sniper-like vision thanks to its 12x zoom and built-in night vision. The suit also has its own PAN (Personal Area Network) that…
iRobot, makers of those cute vacuums, also produces badass, Rambo-esque killing machines. Their newest creation, the iRobot Warrior, is a 250lb beast that can move 12mph over varied terrain, including stairs, while carrying up to 100lbs on its back. Admittedly the device is not planned for killing (yet), but will…