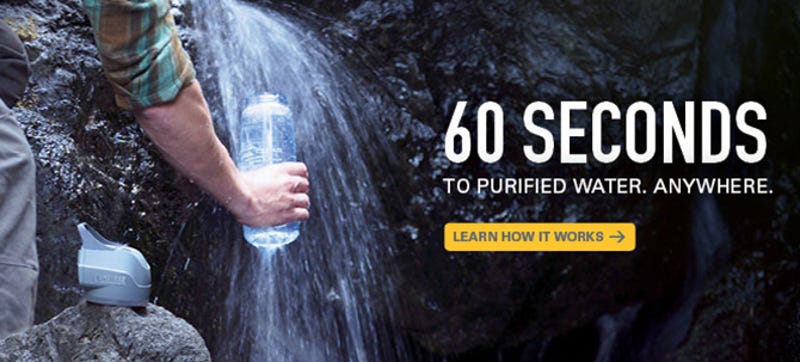 To achieve its claimed ability to remove pathogens, water going into CamelBak's new UV purifier must first be cleaned by a filter from a rival manufacturer. And that rival product is cheaper. That's according to CamelBak's own lab testing. And its not the only water treatment technology that's incapable of performing…
Oysters are fun to eat because they're delicious and celebratory and remind you of the ocean. Turns out that last part is especially true because those suckers are just fantastic at filtering out dirty water. Watch these oysters slurp up the dirty water in the tank in this time lapse and make it all clean.
As we move into a clean tech future, it's becoming more obvious that the old distinction between machines and nature is a false one. This sophisticated filter, made by researchers at MIT, is a perfect way to remove bacteria from drinking water — and its main component is xylem, or the connective tissues of a tree.
I don't speak Russian, so I don't really get what's going on here, but I think this guy is just filtering water through magnets and millet. I'll stick to a Brita pitcher, thanks. [Webpark.ru via Boing Boing]
Inspired by the Mayan Water God and modern Mexican society the Whirlpool Chaac Water Dispenser concept filters your water and delivers it to you cup with almost supernatural power.