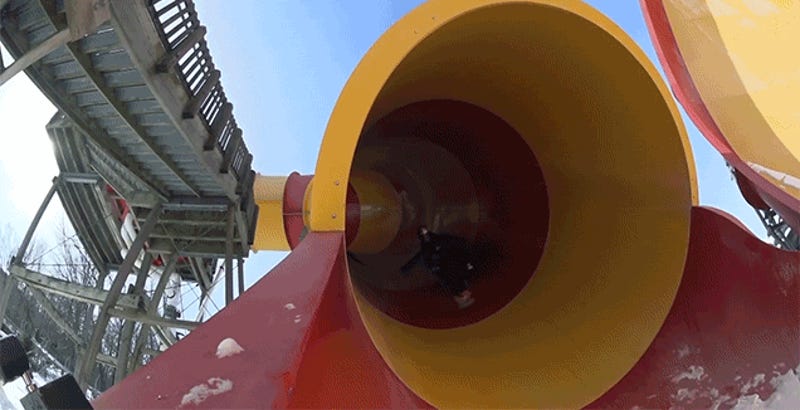 Who the hell wants to go to a water park during the winter? Snowboarders. That's right. Watch as these three snowboarders shred an empty water park and snowboard through water slides, skid down stairs, skip lines, and basically break every rule a water park could possibly have, all while looking like they're having…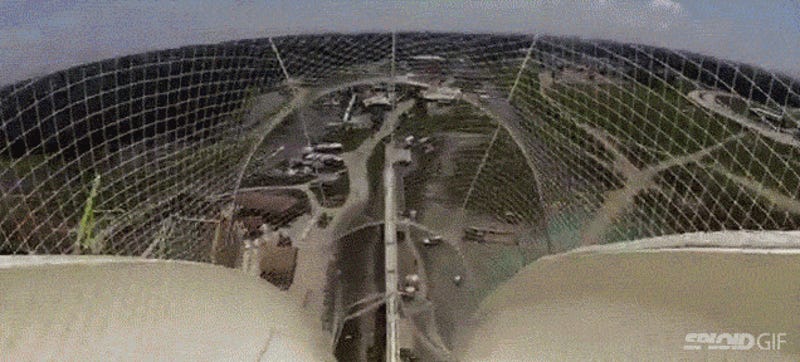 POV footage shows it's a helluva drop so yeah, it's scary. People will pretty much plummet straight down a 168-foot 7-inch tall slide—which makes it the world's tallest water slide—at thigh burning speeds to blast over a massive hill to ride another "mini" 50 feet slide. It doesn't get any sicker than this.
It's the middle of August. It's hot. You want to break open every fire hydrant you see. You view ice cubes as a precious resource. You see air conditioning as the greatest invention ever created. You can't wait to forget that you are a sweaty pig. You are jealous of these three guys in Russia who have hitched…
Olympic stadiums have a short shelf life. They're oohed and aahed at during the games, but after the festivities, they're forgotten and left to rust. China is trying to prevent that by re-inventing the beautiful Water Cube as a theme park.