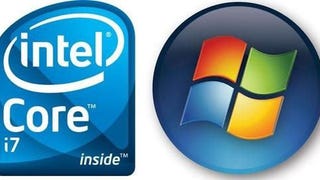 At an event in San Francisco yesterday, Wintel claimed that upcoming processors, and Windows 7's improved power management will provide longer battery life, and better performance in certain programs.
We now know a little more about Intel's upcoming six-core Xeon CPU codenamed Westmere thanks to these leaked engineering samples.
At today's San Francisco event, Intel mostly discussed what we know about the upcoming Westmere processor, but revealed they're scrapping the next dual-core 45nm processors, in favor of 32nm Westmere chips in early 2010.
Think Intel's breakthrough 45-nanometer chips are impressive stuff? Intel thought at one time dipping below 100nm would be miraculous, but Intel exec Pat Gelsinger says that "today we see a clear way to get to under 10 nanometers," and it'll be within the next 10 years.