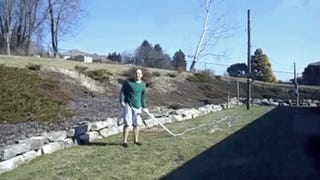 Via Reddit, here is a comically long bullwhip. But thanks to physics, the whipper necessarily becomes the whippee.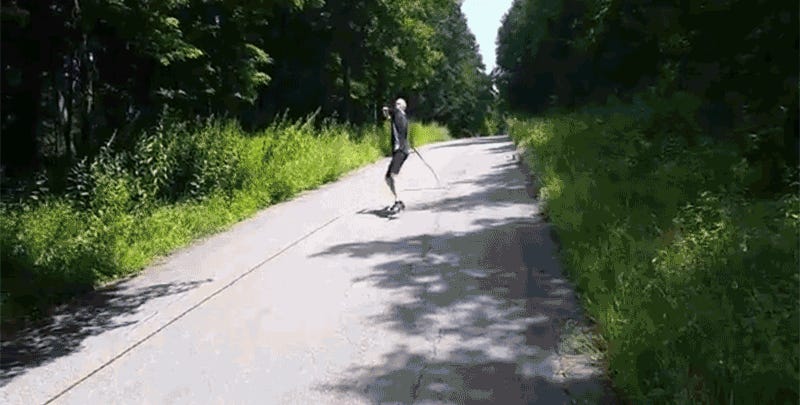 At 238 feet and 3 inches long, Adam Winrich now officially holds the Guinness World Record for the longest whip crack in history. The massive whip he used, while completely impractical for taming lions and other large beasts, still makes Indiana Jones and Catwoman look like complete amateurs.
The Gadget: The Indiana Jones FX Whip is a soft toy whip made by Hasbro that has button-activated sound effects which are related to the Indy franchise. It's also handy for keeping new interns in order (see video).