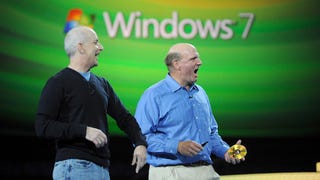 Probably not much of a surprise at this point, but right about now, Steve Ballmer is telling a roomful of people that Windows 7's been released to manufacturing. If you're using RC1, congratulations, you've basically got the final product already.
Microsoft released a more detailed timeline of exactly who will get Windows 7 RTM and when, and we're sure you're dying to know. But you better hope you're a bigshot if you want to be the first to grab it.
Windows 7 may be Released to Manufacturing, but that doesn't mean it's done. Nope. When you're Microsoft and have many companies to work with, you need to make sure they're ready too, lest you want Vista Launch 2.0.