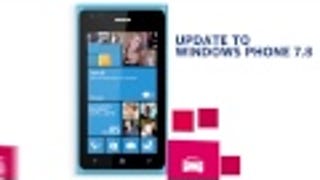 If you got in on Windows Phone early—in which case, bless you, brave one—you may have been a little miffed when you found out that your shiny old Lumia wasn't going qualify for Windows Phone 8. Lucky for you, the next best thing is finally here: Windows Phone 7.8. Here's how to get it.
Rumor has it Windows Phone 7.8 might arrive—earlier than expected—on January 30th for AT&T Lumia 900 users.
Following Microsoft's Windows Phone 8 reveal, plenty of owners were salty over what they considered the ultimate betrayal: not a single WP on the market was eligible for the super upgrade. But please, don't fret! The consolation prize is awesome.