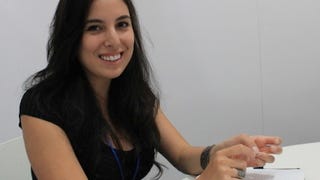 You can doubt Microsoft's phone strategy. You can grouse about features they've left out of Windows Phone 7. But don't for one second question their ability to put together an Office suite, ok?
Windows Phone 7 won't have full multitasking for third party apps, which, given Windows Mobile's multitasking past, took people off guard. Here's how Microsoft's Scott Guthrie answers for this. Warning: The rationalizations might sound a little familiar.
We've become acquainted with Windows Phone 7 handsets from Asus and LG, but during this morning's demo, we saw a new one from Samsung. So, what do we know about this—or any—of the handsets we've seen so far?
Click to viewSo this is how apps are going to look on Windows Phone 7: visually captivating, great animations, 3D transformations. It's a very distinctive look and feel from iPhone apps, and may be just what Microsoft needs to establish themselves.
Windows Phone 7 Series: It's a thing! And it looks pretty great, so far. Last month's announcement, though, left a lot of questions. Questions which are answered here, in Gizmodo's live updated coverage of Microsoft's MIX 2010 keynote.
It's not clear yet when Microsoft's newly announced Windows Phone Marketplace is going to launch, but when it does they'll have a bevy of partners already on board, ranging from the AP to Foursquare to Pandora. And they look good!