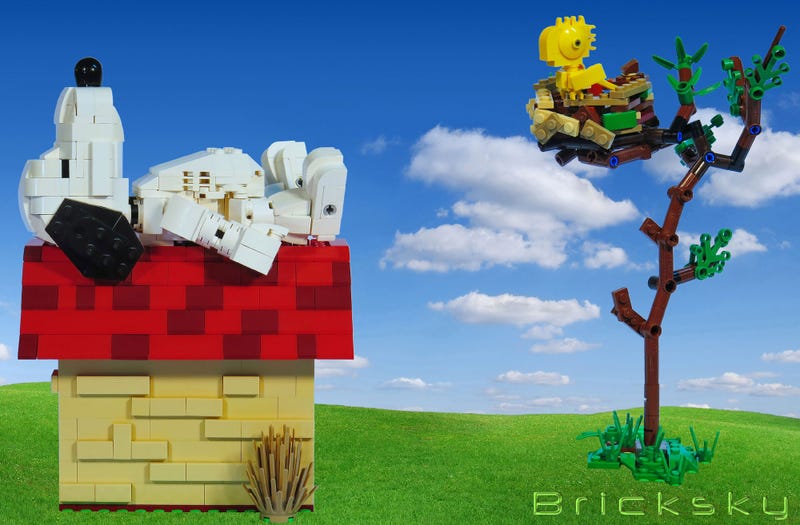 This build by Tyler Sky pays homage to the beloved Peanuts pals Snoopy and Woodstock. I really enjoy that Snoopy is fully posable and Woodstock is absolutely cute as his companion. The build is also up on Lego Ideas and it should have your support.
Jimi Hendrix was one of the greatest guitar players of all time—something that still rings true today. Forty-two years ago, he was tragically found dead at the age of 27. In honor of the late rock star, here's a video of him tearing up the classic "Purple Haze" at Woodstock. His unforgettable performance happened a…
According to the Verge, Microsoft will have a sneak peak of its new music service—codename Woodstock—at this year's E3.
Woodstock is perhaps the single most mythologized pop culture event of the '60s, perhaps the most mythologized decade in pop culture history. And because your hippie aunt's account of the historic concert can't really be trusted (if she did it right), the interactive On the Way to Woodstock app is an invaluable…