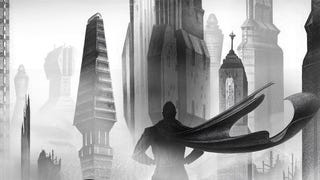 As the proud father of three boys ages seven and under, our household is a goldmine of improvised superhero costumes. Along with the quintessential blanket as a cape, I regularly encounter oven mitts as Hulk fists, boxes (sometimes with eyeholes, sometimes not) as helmets, and cardboard tubes over the hands to…
Maybe you read Brandon Sanderson's first entry in The Stormlight Archives, The Way of Kings. Maybe you're just familiar with his work from finishing up Robert Jordan's Wheel of Time series. Whether you've been hyped for Words of Radiance or not, you are not prepared for how fantastic it is.
The second book in Brandon Sanderson's Stormlight Chronicles, Words of Radiance, hits physical and virtual bookshelves today. So enjoy this conversation between the author and legendary publisher/ Tor Books founder Tom Doherty, about how to break into the biz, the future of Sanderson's fantasy worlds, and more!