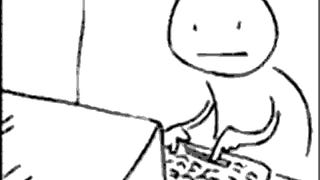 Hacking your house, your gadgets, your car or your life to save precious time or make things better is great. But if you're spending more time than what you're saving, you're doing it wrong. In his In Defense of Life Hacking, Whitson Gordon explains why life hacking is awesome—as long as you don't get obsessed.
Work is great, if you need the money and also managed to find a job somehow. But there are evil forces dedicated to keeping you at that desk or checkout stand or salt mine forever, with no vacation. And one day you'll be dead, having never seen where they filmed Twilight in Italy or whatever dream you might have had.
It's wedding season. Female guests shouldn't wear white, male guests should respect the dress code—and nobody should try to make out with the bride's dad. To avoid the latter, follow this useful guide on how to drink without making an ass of yourself.
Having been the victim of long-distance relationships not once but thrice—after swearing to never repeat the experience again each time—I can tell you that Lifehacker's advice on the matter is spot-on. My only additional advice: never ever start a long distance relationship online.