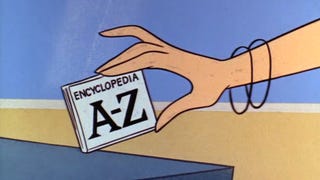 This is the tenth in a 24-part series looking at every episode of "The Jetsons" TV show from the original 1962-63 season.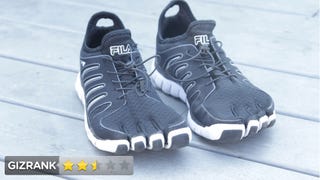 They're toe shoes, for running—but wait! Only four toes? And those soles... thick but light. Just what the hell are these things? They're Fila's new Skele-toes Amp. The company's first attempt at a more natural running shoe. Do they actually perform, or are they just trying to ride the barefoot bandwagon?
The fact that HeadPhone exists is both sad and brilliant. Sad, because it's actually a problem that it can be really hard to get someone's attention at work because of perma-headphones. Brilliant, because Headphone pretty much fixes this problem.
Besides making you resemble David Byrne in Stop Making Sense (good!), this concept from Polish designer Maja Ganszyniec that turns your collar, tie and sleeve into a pillow looks very comfortable. [Portfolio Page via DVICE]
Now I know why I'm really here: I'm helping the other Gizmodo writers prevent heart disease, bone fractures, cancer, diabetes and a completely wonked up metabolism by working the night shift.
Joel Spolsky has a very interesting account of what it was like working as a program manager for Microsoft in 1992. We don't want to ruin the story, because it's a really good one that you should check out for yourself, but the gist of it is that Bill Gates used to be extremely hands-on with his software developers.