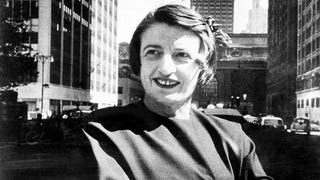 In 1936 Ayn Rand was no fan of Franklin D. Roosevelt and his New Deal programs. So it may come as a surprise to fans of Rand that the libertarian icon took money from the Works Progress Administration's Federal Theatre Project. Like a lot of money.
Between 1936 and 1943, the Works Progress Administration produced about 2,000 posters to publicize everything from civic events to national parks. They're gorgeous. So gorgeous that graphic designer Steven Thomas used them as inspiration for his latest project: See America.
When it came to setting up Wi-Fi networks, if you knew what you were doing you would enable WPA security. This would keep people with a small amount of knowledge from gaining access to your network, which is very easy with the much weaker WEP security. No more! WPA security has now been cracked, rendering all but the…
Here's one way to tap the parallel processing power in Nvidia's graphics cards: Wi-Fi security hacking. Russian hackers reportedly bored through WPA and WPA2 encryptions using a brute-force technique juiced with one of Nvidia's latest graphics cards (they don't say which ones). The card supposedly made the "password…
Two can play the incompatibility game. It looks like Microsoft's getting back at Apple's "don't get Vista if you want to use iTunes" by telling Xbox 360 users not to get the new Airport Extreme because it's incompatible with their game console.