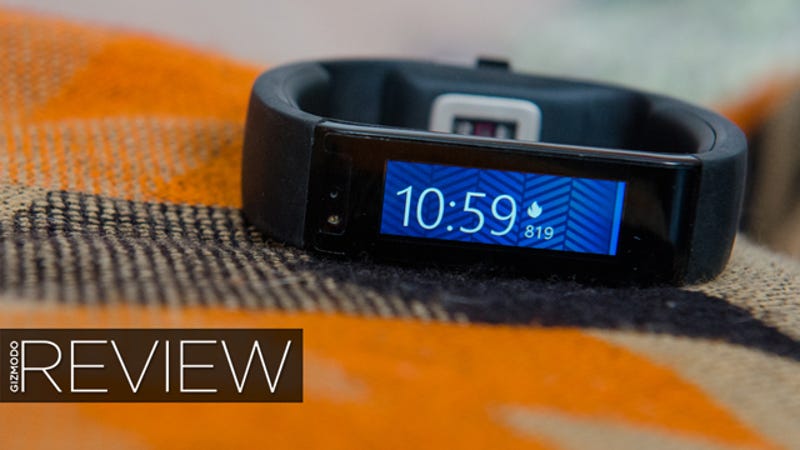 When I first strapped on the Microsoft Band a week ago, I felt like I'd been given new power over myself. The company's first wrist-borne activity tracker packs 10 sensors into a discreet package, and to my hopeful eyes the wristable's powerful specs added up to potential. I thought, this gadget might really get to…
Fitbit did a lot of things very right when it made the One, its tiny activity-tracking pod. But then the company—caving to peer pressure from the likes of Nike—made the Fitbit Flex wristband. There's nothing wrong with that form-factor, but the Flex lost a lot of the functionality that made the One so great, and it…
Brando, master of USB stocking stuffers (both literally and figuratively, probably) introduces another one that's a little useful and a lot dorky: The USB wristband gadget charger. It is, I guarantee you, exactly what you think it is.
As far as we can tell, this watch doesn't actually stab your wrist at all, which is a shame, because anything that advertises itself as an acupuncture bracelet had better be breaking some skin. Which it doesn't, but there's a healthy amount of BS being tossed your way should you put it on and try to use it to get…
This is not the first time we have come across a wristband that alerts you to incoming calls. Some of you may recall the BlueQ from earlier this year. It worked—but not all that well. Could this device, dubbed the LM957, be a better alternative? According to the product site, the LM957 will not only discreetly alert…
Here's are more photos of the Amp+, one of those Nike iPod watches we saw leaked early this year. Recently appearing on the FCC website, the Amp+ gives you normal iPod nano controls along with a scrolling LED that displays information on your Nike+iPod running status.
Oh, you've got a wristband for some cause? That's nice. Oh, this? Yeah, it says "ANGER." I've got six more just like it at home, each with their own deadly sin on it. Am I worried about Kevin Spacey attacking me in my sleep? No, why do you ask? [McPhee via Nerd Approved]
The BlueQ is simple device: a wearable Bluetooth wristband that vibrates when your phone gets a call, letting you place your phone into your pocket, bag, or briefcase without fear of missing anything.
This idea is the work of Manuel López Revol. The wristband or thumb bands have a duochromatic OLED display that can light up a specific design with incoming SMS or calls. When not in use it can perform trippy visualizations, of course. According to Yanko Design this gadget exclusively connects to the Nokia 7280 phone…