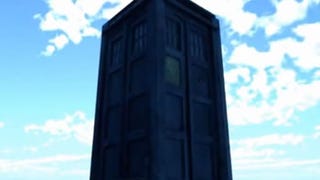 What if Doctor Who had starred in Stanley Kubrick's 2001: A Space Odyssey? A new fan video shows a potential crossover between the two, and dodgy CGI-David Tennant aside, we like what we see.
Terminator Salvation didn't live up to your expectations? Wash away your woes and disappointment with this look at what could've been: The Terminator power ballad musical.
Finally revealed - Zack Snyder's true inspiration for his Watchmen adaptation isn't really Alan Moore and Dave Gibbons' original series - but is, instead, classic 1970s/80s cartoon Super Friends. Unconvinced? Check out this trailer for a very special episode of Super Friends and tell us that you don't see the…
If you found yourself unimpressed by the ending of Little Shop Of Horrors, then you'll be happy to find out that that's not how the story was supposed to end... and that the original ending of the movie was somewhat more unhappy for the human race. Click through to witness the true dangers of having a green finger.
It may already qualify as an internet meme by this point, but the Hulk At The Tropicana, 1965 video on YouTube really may be the funniest thing that I've seen in a long time. The best part is when Hulk starts making conversation with the audience: "Yuma? You have good soldiers there, Hulk fight them once." Click…
Last week, we talked to No Heroics' Drew Pearce and let you know both how awesome the British sitcom is and how much of a true superhero geek Pearce is, under his cool and calm television professional exterior. This week, we're letting you see proof of both of those things for yourself with a look at all of the…
Throughout the long history of television's longest-running SF show, one question has continually popped up (and more often than not, been answered in a way that the questioner didn't appreciate). But can you really sum up the forty-five year history of Doctor Who just by asking "What are you doing here?" Apparently,…
If you've found yourself wondering "I wonder if Jed Whedon and Maurissa Tancharoen, co-writers of the fine Dr. Horrible's Sing-Along Blog, have written any other songs lately that they would care to share with us while under the influence of alcohol, perhaps in the form of a YouTube video shot during Labor Day…
Click to viewYes, the prequel trilogy and The Clone Wars movie may have disappointed hardcore Star Wars fans to the point where only The Force Unleashed can possibly redeem George Lucas in the eyes of his once-faithful audience, but that's not to say that they're disillusioned with Star Wars itself. In fact, they love…