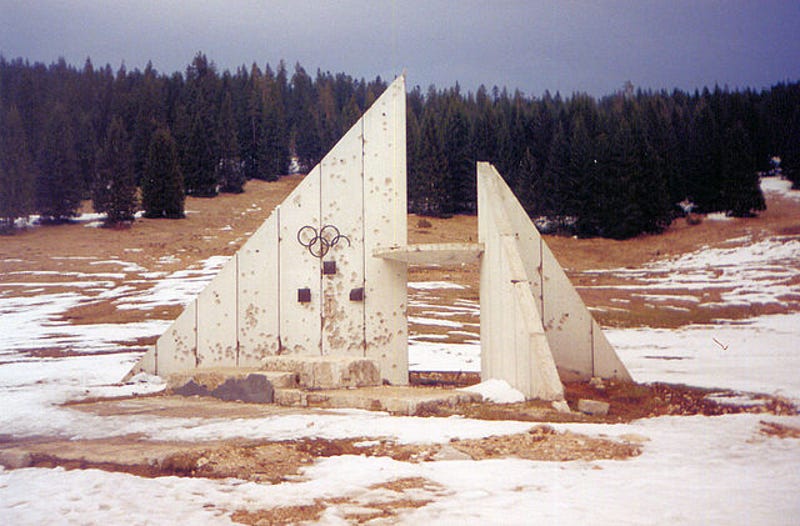 The second life of Olympic structures is a challenge to manage for any host city. But none, perhaps, offer as stark an image as Sarajevo's battle-scarred Olympic buildings. Eight years after the 1984 winter games, the Bosnian War left the city with buildings full of bullet holes, ski slopes dotted with land mines, and…
Remember Linda Ferrari's photographs of Bulgarian Socialist memorials? Jan Kempenaer has shot similar monuments in former Yugoslavia. Many of these Socialist sculptures have been weathered by the elements, making them look like the remnants of some strange extraterrestrial civilization.
Even if you've been to the Catacombs of Paris or have gone spelunking in Brooklyn's abandoned subway lines, there's still a wealth of underground places to be explored. Here are some of the world's less welcoming manmade tunnels and grottos.