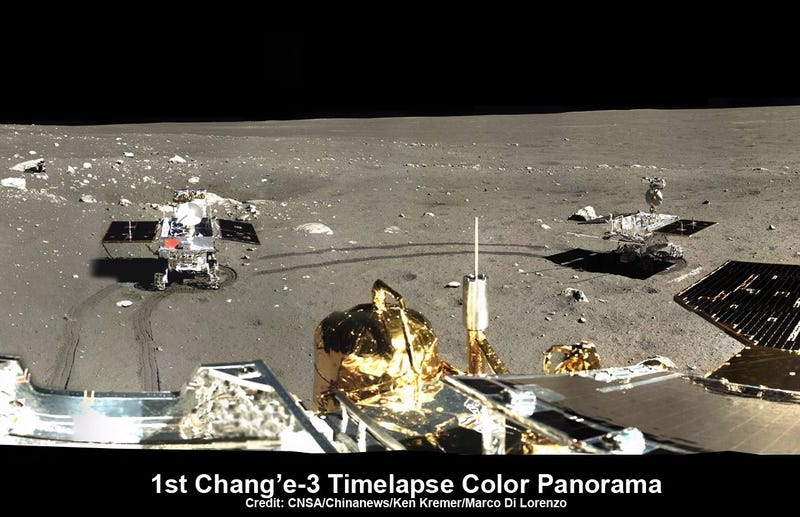 I never predicted zombies would be a problem in space, but we're starting to get a lot of undead activity near Earth. First, the Kepler planet-hunting space telescope returns from the dead. Now, the Chinese lunar rover Yutu, the Jade Rabbit, isn't quite as dead as we thought!
China's Jade Rabbit (Yutu) lunar rover has broken down on the moon, and Sir Patrick Stewart has employed his thespian talents to pay tribute to the plucky robot explorer. On last night's Daily Show, Stewart dressed up as Jade Rabbit and bade a (goofy) bittersweet farewell to humanity.
China's Yutu Lunar Rover landed on the moon just over a month ago, and promptly started sending back photos. Unfortunately, it looks like China's triumph could be short-lived; the Xinhua news agency reported that the rover stalled in its tracks while shutting down for the evening. Space is hard!
The Yutu rover is now scouring the lunar surface on a three-month mission to explore the dark lava plains of the Bay of Rainbows. The Chinese probe is also set to leave behind a powerful telescope. Here's what Yutu will see when it peers towards Earth — and what the eclipse of April 15th, 2014, might look like.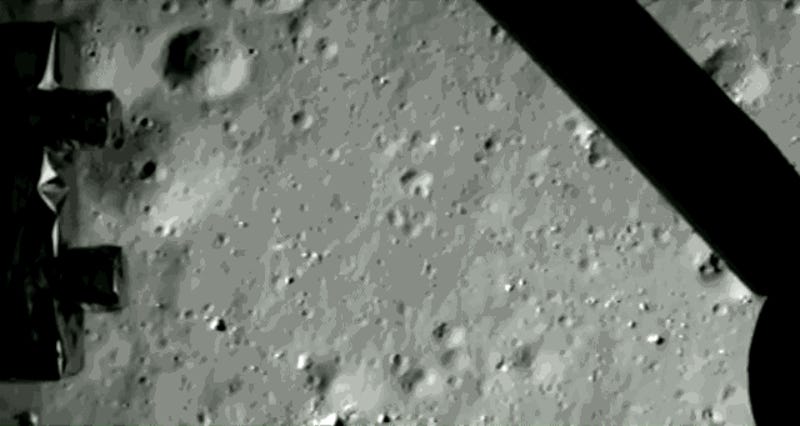 This weekend, China became the third country in history to put a spacecraft on the Moon with the soft-landing touchdown of its Chang'e 3 probe and deployment of the Yutu rover. Here now for your viewing pleasure is the footage of its picturesque lunar arrival.
This weekend, the China National Space Administration (国家航天局, or CNSA) landed its Chang'e-3 lander on the Moon, deploying the Yutu rover on a 3-month mission to explore the dark lava plains of Bay of Rainbows, northeast of Mare Imbrium. It will also leave a powerful telescope behind, to watch the stars.