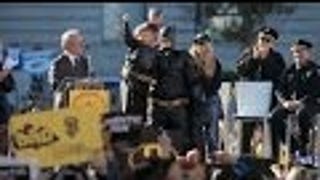 There's maybe no more raw glimpse at humanity's exposed underbelly than Google's annual Zeitgeist, a report that shows what we searched for in a given 12 months. This year, our thoughts ran disturbingly towards death and destruction.
Google, the number one search engine on the planet, has published its comprehensive list of what was on people's minds during 2012. The company's 2012 Zeitgeist—"the defining spirit or mood of a particular period of history as shown by the ideas and beliefs of the time"—is as accurate a reflection of humanity's…
Dear 2009, thank you for all the stories, the good and the bad ones. Here are the top 10 most popular articles. Now we have to say good bye forever, because 2010 and the new decade are here. So long!
Click to viewHere are Gizmodo's Greatest Hits 2007, the most popular stories, the best of the best in a single bubblelicious list full of gadgets, juicy industry happenings, in-deep reviews, shocking tech news, weird war planes, Star Wars, boobs and sex. With dogs. Sometimes, all combined into one. What are the most…