The films the io9 team has picked as the best science fiction and genre films of 2016 are a very motley crew. This year we loved superheroes, animation, farting corpses, live action, talking animals, and more. These are films spanning different genres, disciplines, and themes, which experienced varied levels of success. Each is worthy of acknowledgment, though, so check out what we crowned the best of the best, and worst of the worst.
---
The 10 Best Movies of 2016
1) Arrival
The second this movie ended, the contest was over. No other film this year left us as breathless and as desperate to talk about what we just saw. That's what science fiction does better than almost any genre—it gives us a language to talk about things we never even imagined... like a film about language that creates an extraordinary ability and the implications it brings. Everything about Arrival is beautiful, from its cinematography to its performances, but the ideas it presents truly set it apart from the rest.
G/O Media may get a commission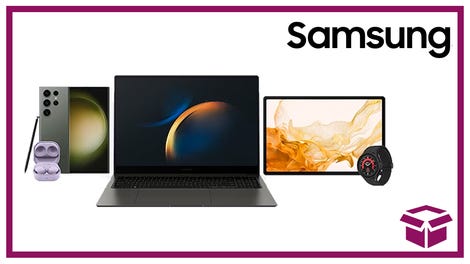 24 hour deals
Discover Samsung - Daily Deal
2) Zootopia
The year's best animated film isn't just entertaining and funny, it's insanely profound. In a year where the United States is incredibly divided, a film about a society of predators, prey and how those groups feel about each other feels almost too timely. And to see it unfold in a family-friendly context with great action, music and fun twists and turns is the perfect way to truly start a conversation about our differences.
3) Captain America: Civil War
Captain America: Civil War is an Avengers movie without the title. Marvel took their two most popular characters, put them on opposite sides of a key issue, and played it out like a psychological thriller. (And much better than the comic book series that inspired the film's name, by the way). Few scenes all year came close to massive battle at the film's center, and yet that wasn't the finale. The finale was small, personal and painful for the characters, giving the film a weight rare in the superhero genre.
4) Rogue One: A Star Wars Story
Coming in right under the gun is the latest Star Wars movie, and we couldn't be happier about it. Rogue One tells a story we've imagined for years, and executes it with the perfect blend of excitement and peril we expect from the best of Star Wars. One moment your jaw is on the floor from something unexpected. The next, every hair on your arms stand up at something beautiful and inspiring. It's a rousing film that we're very glad exists.
5) Swiss Army Man
When Swiss Army Man first screened at Sundance in January, people walked out. For some reason they didn't like the fact one character rode a corpse like a boat powered by farts. And sure, that's weird and offputting, but what follows is a movie about the beauty of life, friendship, and love—a movie that makes you think about how you live life and the people you live it with. Swiss Army Man is a powerful, beautiful film that's truly unlike anything you've ever seen.
6) Moana
Yup, Disney Animation has not one, but two of the top six spots. Can you blame us? The only thing that puts Moana a little further down is that Zootopia is such a movie for 2016. Moana, on the other hand, is a movie for all time (it could endure more than Zootopia when people look back.) It too deals with social issues in a very digestible way, but ends up truly shining in different ways. Like when it bursts into song or when protagonist steps up to the plate. Disney is well-known for their films that stand the test of time, and the story of Moana will certainly do that.
7) Deadpool
We here at io9 debated Deadpool's place on this list. There's no denying how great the movie is, of how hilarious and messed up things are at every turn. What landed it here, though, is the fact it's become so damn influential. More than almost any big Hollywood blockbuster this year, Deadpool quickly embedded itself in our national consciousness. The character was already massively popular but the way he exploded onto the mainstream with a flurry of F-bombs and decapitated heads was undeniable and deserved recognition.
8) The Witch
What we love about The Witch is how it never stops messing with you. Things start small: A family is banned from their village. Then, with each subsequent scene, things just gets worse and worse until you can't believe what's happening. But it doesn't stop there it keeps going, and your jaw continues to drop and by the end, a new horror classic is born.
9) The Lobster
Not many films can make you laugh out loud to things that are so creepy, depressing, and/or messed up, but that's the genius of The Lobster. The film is set in a future where if you aren't paired with a mate by a certain age, you're turned into an animal and set off into nature. It's a perfect blend of super weird and disturbing, with uncomfortable hilarity and huge philosophical ramifications.
10) Kubo and the Two Strings
Stop-motion animation is a niche of filmmaking that takes so damn long, it's almost a certainty the story will be worth it. Such is the case for Kubo, the most impressive visual film yet from LAIKA. It's a world-building, vast adventure with a great cast of characters, some nice surprises, and plenty of action and emotion. There isn't much that doesn't work in Kubo.
---
The 5 Worst Movies of 2016
1) Independence Day: Resurgence
The long-awaited sequel to Independence Day is something we'd been waiting decades for. When we sat down for it we were excited; when we walked out of the theater we were just angry. The film lacks a lick of the stakes or excitement in the original movie. The new characters are completely useless and the old characters are radically misused. There almost isn't a single idea that ends up working in the film, making it painful to watch.

2) The Huntsman: Winter's War

Twelve months ago, if we said a film that starred Emily Blunt, Charlize Theron, and Jessica Chastain was one of the worst of the year, you'd be shocked. But not as shocked as the people who saw this movie, which tells a boring story that has nothing to do with an actual war. Instead, it's just a meandering road movie starring talented actors that must have been blinded to the fact there wasn't a script by the cool costumes they got to wear.
3) Gods of Egypt
Gods of Egypt is so bad, in months after its release, it's developed "So Bad It's Good" status. People are actually finding enjoyment in this crazy film about humans who live with faux gods and the dumb rivalries that happen among them. There are things that happen in Gods of Egypt that are so over the top, you almost won't believe it. But then they just keep happening, apropos of nothing, until you're left numb.

4) Batman v Superman: Dawn of Justice
Yup. We had to. Yes, people out there like this movie, and we envy you. We wish we liked it as much as you do. Do you have any idea how much it hurts to think a movie about Batman fighting Superman is bad? But we do! It is! It's overly complicated, long stretches are beyond monotonous, the characters are radically different from how they've been portrayed for decades, Lex Luthor peed in a jar and then gave it to someone—we could go on and on. And yes, Wonder Woman is great, but five minutes do not a movie make.

5) Alice Through the Looking Glass
Yeah, remember this movie? It happened this year. After 2010's Alice in Wonderland went on to be an unabashed blockbuster, it made sense to do a sequel. But six years later, when every other film had caught up to its beautiful visuals, what was left with was a boring story filled with oddball characters that only call attention to how much we didn't care about everything happening on screen.