While Apple dominated the news (and much of Giz!) this week, we found time to rant about Kanye, explain why your internet is so shitty, and relaunch our community platform White Noise, where we want to hear from you, dear reader. Here are some of the best stories on Gizmodo this week.
---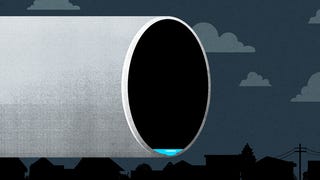 You may have heard that the internet is winning: net neutrality was saved, broadband was redefined to encourage higher speeds, and the dreaded Comcast-Time Warner Cable megamerger potentially thwarted. But the harsh reality is that America's internet is still fundamentally broken, and there's no easy fix.
---
Apple's new MacBook is slick and svelte. It only weighs two pounds! But before you get too excited about how well this tiny (gold) laptop might fit into your life, you should know a little bit about its brains. This is not a retina MacBook Air.
---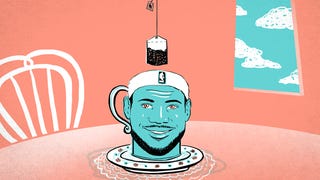 During World War II, the boiler room under Harvard's Memorial Hall was turned into a secretive wartime research lab. Here, volunteers were subjected to hours of noise as scientists tested military communications systems. Out of this came the Harvard sentences, a set of standardized phrases still widely used to test everything from cellphones to VoIP.
---
The future of cables is finally coming and it's god damned fantastic. Welcome to USB Type-C.
---
Hello, dear reader, and welcome to The Kerfuffler! I'm your host, fantasy writer, essayist, and mad tweeter, Saladin Ahmed. Every other week I'll be looking at America's seemingly endless culture wars playing out online, tracing their fault lines, and wading hip-deep into comment sections so you don't have to.
---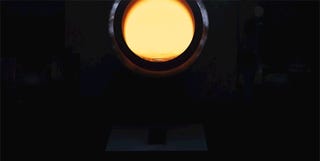 Apple design VP Jony Ive told the Financial Times that Apple had invented a new kind of ultra-hard 18 karat gold for its line of luxury Apple Watches. Though rumors about the gold's bizarre molecular structure are false, Apple Gold is a real thing. Here's what the patent reveals about it, and a possible Apple Diamond as well.
---
Publishers in Australia are delaying the release of a new Paleo Diet book aimed at new moms over concerns that some of the recipes could be harmful to children. The most alarming recipe? Homemade baby formula made from little more than chicken liver and bone broth.
---
We are thrilled to be relaunching White Noise as a vertical within Gizmodo, giving our community a platform all its own. We want you to join us in our ongoing mission to write, record, debate, and review our fast-evolving world. We know how plugged in you are, and we need your help to figure out the future.
---
Apple's hubris is Bono-level unbearable. Its competitors need to step up their game. Android products need their own hyper-hubristic visionary, aesthete, and hypeman. That's why Google should recruit Kanye West as its head of design for Android and wearables.
---
Companies like Apple and Facebook don't put employees through anything quite as exhausting as Thomas Edison's test for potential employees. It was filled with trivia largely considered irrelevant to any job under Edison, but the quiz was all anyone could talk about when the questions leaked in the Spring of 1921. And if you're a trivia masochist you can take the test below.
---
For most of us, the sight of blue lights and yellow lines outside an airplane's window is the cue to turn our phones back on. For pilots, it's more like a secret language—a language that is vitally important to safety and, increasingly, embedded with emerging technology.
---
I just lifted Apple's gorgeous new MacBook with a single hand. For a moment, it felt like I was holding nothing at all. It's so light. With a laptop in my left paw, a DSLR camera in my right, only one of them felt substantial. It's the first of many things to love about Apple's new machine. But it's not completely lovable.
---
Did you know that Quebec City has a waterfall that's taller than Niagara? And did you know it freezes over every winter? And did you know you could climb it when it does? We just did that and here's how you can too.