Were you expecting to see a Michelin Star restaurant? Something like Per Se? Certainly a restaurant where fine dining doesn't even begin to describe the orgasmic experience, right? Like Alinea? Nope. Those excellent restaurants—and others of their kind—are not the best restaurant in the USA according to Yelp. That honor would go to a small shack in Hawaii called Da Poke Shack. You could eat there for less than 10 bucks.
The menu is written on a white board. You order from a deli counter. The view is supposedly impressive. And the food is the best you can get in America. Yelp users gave it a 5-star average with over 600 reviews. Not bad for a shack.
Slate pointed to Yelp's first ever Top 100 places to eat list and it covers pretty much every kind of food, price range, experience, cuisine and so forth there is. Little food stands to three hour meals and everything in between, everything is considered. It's the people's list of what they consider is best. Yelp explains the method:
Engineers on Yelp's data mining team used a technique based on the Wilson Score to compile a list of highly rated places to eat. This method takes into account both star rating and number of reviews to reveal which spots not only have top notch ratings, but also which are most popular in the Yelp community.
G/O Media may get a commission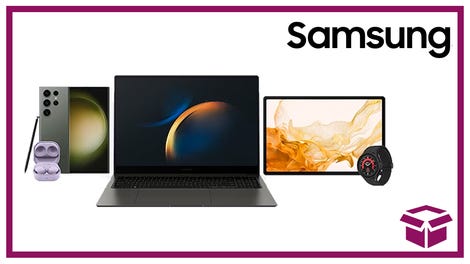 24 hour deals
Discover Samsung - Daily Deal
And here's the Top 100 places to eat in America, according to Yelp. A lot of variety:
1. Da Poke Shack, Kailua-Kona, HI
2. Paseo, Seattle, WA
3. Oklahoma Joe's Barbecue, Kansas City, KS
4. The Cinnamon Snail, New York, NY
5. Porto's Bakery, Burbank, CA
6. Dametra Cafe, Carmel by the Sea, CA
7. Alinea, Chicago, IL
8. Franklin Barbecue, Austin, TX
9. Gary Danko, San Francisco, CA
10. Joe's Falafel, Los Angeles, CA
11. Sushi Izakaya Gaku, Honolulu, HI
12. Biker Jim's Gourmet Dogs, Denver, CO
13. Oscar's Mexican Seafood, San Diego, CA
14. Coop's West Texas Barbeque, Lemon Grove, CA
15. Tacos El Gordo, Chula Vista, CA
16. Cheese Board Pizza, Berkeley, CA
17. Ricky's Fish Tacos, Los Angeles, CA
18. Ono Seafood, Honolulu, HI
19. Bogart's Smoke House, Saint Louis, MO
20. Bakery Nouveau, Seattle, WA
21. Baguette Cafe, Las Vegas, NV
22. Eleven Madison Park, New York, NY
23. T-Deli, San Diego, CA
24. Built to Grill, Portland, OR
25. Alforon, San Diego, CA
26. Daniel, New York, NY
27. Hot Doug's, Chicago, IL
28. Sal, Kris, & Charlie's Deli, Astoria, NY
29. Blues City Deli, Saint Louis, MO
30. The Kitchen Restaurant, Sacramento, CA
31. Cream Pan, Tustin, CA
32. Dave's Fresh Pasta, Somerville, MA
33. Café Besalu, Seattle, WA
34. The French Laundry, Yountville, CA
35. Turf N' Surf Po Boy, Austin, TX
36. Café Rolle, Sacramento, CA
37. Chama Gaucha Brazilian Steakhouse, Downers Grove, IL
38. Yoshino Japanese Deli, Carlsbad, CA
39. Opal Thai Food, Haleiwa, HI
40. Lou's Cafe, San Francisco, CA
41. Marukame Udon, Honolulu, HI
42. Monell's Dining & Catering, Nashville, TN
43. Roxie Food Center, San Francisco, CA
44. Graham Avenue Meats And Deli, Brooklyn, NY
45. Le Bernardin, New York, NY
46. El Chato Taco Truck, Los Angeles, CA
47. Mr. Gyros, Seattle, WA
48. The Waffle Window, Portland, OR
49. Per Se, New York, NY
50. Geste Shrimp Truck, Kahului, HI
51. Frostbites Crepes & Frozen Delights, Cypress, CA
52. Sushi Ota, San Diego, CA
53. Arizmendi Bakery, San Francisco, CA
54. Sweet Potato Stall, Santa Clara, CA
55. Gramercy Tavern, New York, NY
56. Peter's Kettle Corn, Oakland, CA
57. Johnny Pacific, Winnetka, CA
58. El Chilango, Arlington, VA
59. Ike's Place, San Francisco, CA
60. Fishermen's Grill, Portland, ME
61. Sabroso! Mexican Grill, Garden Grove, CA
62. District Wine, Long Beach, CA
63. Chama Gaúcha Brazilian Steakhouse, Houston, TX
64. Bludso's BBQ, Compton, CA
65. Tiki Juice Bar, Anaheim, CA
66. Wally's Cafe, Emeryville, CA
67. Vinh Loi Tofu, Reseda, CA
68. Mama D's Italian Kitchen, Newport Beach, CA
69. Los Andes Restaurant, Providence, RI
70. Little Luca Sandwich Shop & Deli, South San Francisco, CA
71. Pho 95, Denver, CO
72. Garbo's Grill, Key West, FL
73. Ono Tacos, Lahaina, HI
74. Mattern Sausage & Deli, Orange, CA
75. The Market Grill, Monrovia, CA
76. Urasawa, Beverly Hills, CA
77. Dat Cajun Guy, Haleiwa, HI
78. Los Agaves, Santa Barbara, CA
79. Outlaws Cafe, Van Nuys, CA
80. Gus's World Famous Hot & Spicy Chicken, Memphis, TN
81. Short Leash Dogs Food Truck, Phoenix, AZ
82. Pono Market, Kapaa, HI
83. Wafels & Dinges, New York, NY
84. Bell Street Farm, Los Alamos, CA
85. Uchiko, Austin, TX
86. Little Deli & Pizzeria, Austin, TX
87. Kokkari Estiatorio, San Francisco, CA
88. Kang Hodong Baekjeong, Los Angeles, CA
89. Komi, Washington, DC
90. Stuff I Eat, Inglewood, CA
91. Taste of Ethiopia, Pflugerville, TX
92. Hy Mart Sandwiches, North Hollywood, CA
93. The Codmother Fish and Chips, San Francisco, CA
94. Mastro's Steakhouse, Beverly Hills, CA
95. Sushi Sasabune, Honolulu, HI
96. Bern's Steak House, Tampa, FL
97. Postino Arcadia, Phoenix, AZ
98. Pappy's Smokehouse, Saint Louis, MO
99. Uchi, Austin, TX
100. Zia Gourmet Pizza, San Diego, CA
---
SPLOID is a new blog about awesome stuff. Join us on Facebook