It's Drew Goddard's fault everyone is talking about The Martian. No, he didn't know NASA would announce there's liquid water on Mars just days before the film's release, but he was definitely there at the beginning.
Goddard, who adapted Andy Weir's book for the screen, was among the early fans of the story, when it was only on a blog, and pitched it to 20th Century Fox back in 2013 before most of us heard of it.
"I was explaining to Fox what I loved about it and why we should bet millions of dollars on an e-book," Goddard said. "[I said] 'Listen: You got to think of this as a religious movie, it's just that the religion is science. It's all about how a man has faith in his beliefs, and he trusts his instincts will help him get through this.' So when you think of it like that, I think that it sort of transcends the nuts and bolts of 'How do you make water?' It becomes a much more spiritual movie."
Goddard, who wrote Cloverfield, the early Netflix Daredevil episodes, co-wrote The Cabin in the Woods and directed that film along with a slew of TV shows, has long been a fan of science. He grew up with it and felt with The Martian, Andy Weir did something few films in the genre ever did.

G/O Media may get a commission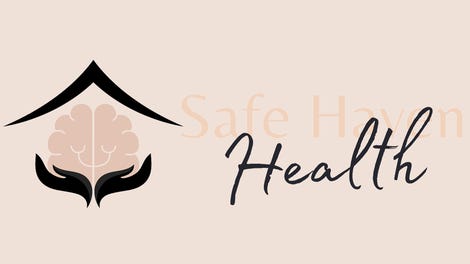 Addiction counseling
Safe Haven Health
"I grew up in Los Alamos, New Mexico, which is a town of rocket scientists and there was something that I never felt Hollywood ever captured about that scientist," Goddard said. "I think they tend to get very... very pocket-protector. But Andy really captured this sort of casual humor and this sort of willingness to blow yourself up, if that makes sense. "
It does, and that understanding of Weir's book is what made the author excited about working with Goddard. That and the fact the two were in constant communication during the process. In fact, in addition to lots of clarifications and small things, some of their actual conversations made it into the movie.
"There's a scene where Matt Damon is explaining what's going to happen in act three and he's talking about how physicists would never use the word 'fast' to describe space travel," Goddard said. "That's actually a conversation Andy and I had. Because I needed to do that scene, and he made fun of me. 'A physicist would never use the word 'fast.'' And I liked that so much that I just put it right in the script."
Goddard also had to take about 100 pages of Weir's book, Mark's journey at the end of act two, and condense it to a three-minute montage. But Weir was respectful to that and more, including additions to the ending.
"I didn't show him the script until I was done and happy with it because I wanted to protect Andy from this sort of second guessing that can happen on a movie, as best I could," Goddard said. "And luckily I wrote up [the ending] and then I showed it to Andy and he was very happy which made me very relieved. If he hadn't liked it, I don't think we would have done it."
If that intense passion for the project makes you wonder, "Why didn't Drew Goddard direct The Martian?" it's a fair question. He was originally going to before experiencing a true rarity in Hollywood.
"On one day, three projects I was working on got the greenlight all at the same time. And they all needed to go like *this*," Goddard said. Those three projects were The Martian, the Daredevil Netflix show (for which he was originally the showrunner) and a Spider-Man spinoff movie that eventually became Sinister Six.
"And I knew, especially with The Martian, we had a delicate time, because it was e-book," Goddard said. "We needed a studio that was bold and brave to make this movie. I knew if we waited a year-and-a-half, who knows what the future would have dealt? And so I said to them, 'Listen guys: I want to make this movie, let's go. I have to go direct Spider-Man, but, let's not wait.'"
The studio went out to a wish list of directors and one said yes: Ridley Scott.
"This was just a dream come true. I don't think anyone has been more influential on my aesthetic," Goddard said. "He couldn't have been more open and collaborative with me, and that's pretty much all you can ask. And all I did was watch him in awe at work. "
Photo Credits: The Martian/20th Century Fox, Drew Goddard photo Kevin Winter/Getty Images, Ridley Scott photo by Joel Ryan/Invision/AP.
---
Contact the author at germain@io9.com.