Back in June, NBCUniversial CEO Steve Burke described the worst case scenario for the Olympic games:

We wake up someday and the ratings are down 20 percent. If that happens, my prediction would be that millennials had been in a Facebook bubble or a Snapchat bubble and the Olympics have come, and they didn't know it.
Welp. Looks like that nightmare turned into a reality. Probably too concerned with Snapchatting their privates, catching their reflections in dark screens and mirrors, or tweeting "daddy" at Bernie Sanders, it seems that the millennials forgot to tune into the Olympics games this year. The prime-time viewership in the very important 18-to-49-year-old demographic was down 25 percent from the London games four years ago, according to a Bloomberg article titled "NBC's $12 Billion Olympic Bet Stumbles, Thanks to Millennials".
Even though television viewership was down 17 percent total, users streaming the events through the NBC Sports App and NBCOlympics.com increased by 24 percent from the London games. Nevertheless, the Olympic viewership was lower than 2012. The smaller audience made it so NBC "had to give buyers free commercial time to make good on guarantees that a certain number of viewers would switch on television sets," which is presumably why Bloomberg writer Gerry Smith blamed the millennials for this Olympic-sized fail. NBC promised advertisers an audience of 21 million households and only 18.2 million ended up tuning in. The damn millennials are ruining everything, an old might surmise from these numbers. But no! Because Smith reports, this year's Olympics are expected to draw in bigger earnings for NBC than the 2012 games.
It's unsurprising that the 2016 Olympics don't have the same prime-time ratings as the London games. Television-watching culture has changed drastically in the past four years. We're still in the golden age of television; we just watch it differently than we used to. How many people under the age of 30 do you know who pay for cable? (I literally know one person.)
Really, it's NBC's job to adapt its programming to fit the current zeitgeist. It's futile to blame "millennials" for lower ratings because it's futile to a blame a whole generation of people for any singular thing, or hold them accountable in any sort of meaningful way. Millennials don't need to get down with the Olympics; instead, the Olympics should pander to us millennials.
G/O Media may get a commission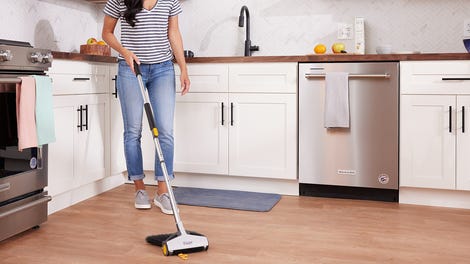 BOGO 50% Off
Flippr - BOGO 50% Off