Two months ago amid increasingly public turmoil about his private life, Stan Lee announced he planned to sue Pow! Entertainment—the media company he co-founded in 2001—for allegedly stealing his entity. Now, that's no longer the case, as Lee has dropped the lawsuit in the wake of other legal battles the beloved comics icon is embroiled in.

The Hollywood Reporter has word that Lee dropped the $1 billion lawsuit, citing a wish from the Marvel writer to move on from the complications and confusion the suit caused for both himself and his fans. Lee said in a statement:
The whole thing has been confusing to everyone, including myself and the fans, but I am now happy to be surrounded by those who want the best for me. I am thrilled to put the lawsuit behind me, get back to business with my friends and colleagues at POW! and launch the next wave of amazing characters and stories!
The initial suit, filed in May, alleged that Pow! forged a signature from Lee that signed away "the exclusive right to use Lee's name, identity, image, and likeness on a worldwide basis in perpetuity" to the company that he co-founded with Gill Champion and Arthur Lieberman over 15 years ago. Pow! hastily denied the claims, promising to fight back against the suit in court, but now the matter has been settled without legal action altogether.

The suit also came at a time when there was ongoing confusion around Lee's presence on social media. Lee had then-recently increased his visibility on Twitter, alleging that his other social media accounts had been taken over by people attempting to impersonate him. It bears mentioning that although several videos of Lee appeared on the Twitter account in recent months, and its tweets were written in first person, it was never confirmed who was posting the messages.
G/O Media may get a commission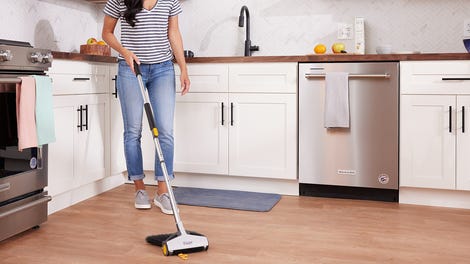 BOGO 50% Off
Flippr - BOGO 50% Off
Lee's Twitter account was used to threaten people covering the allegations of abuse that have swirled around him since early this year, as well as to defend the character of his then-current manager, Keya Morgan. But Lee's relationship with Morgan also recently soured—last month Lee was granted a temporary restraining order against Morgan due to accusations that Morgan was "unduly influencing Mr. Lee and isolating him," and the dropping of this lawsuit seems to be the latest entry in a saga about who is currently advocating for Lee's best financial interests.
However, it's not the only recent legal issue that's been causing issues for Lee recently. THR reported on Friday that the Los Angeles Superior Court dismissed the temporary restraining order against Morgan granted to Lee last month due to uncertainty as to who was actually representing Lee in the case—Tom Lallas, who acted as Lee's guardian ad litem when the temporary order was put in place, was not recognized as Lee's current lawyer, which dissolved the restraining order entirely. According to the THR report, it's expected that lawyers representing Lee's daughter, J.C. Lee, will file a new restraining order request on Lee's behalf, which will once again be temporary until a later court date decides on its permanence.
The past few months have painted an increasingly concerning picture of Stan Lee's current financial and emotional well-being—and while it seems like the legendary mind behind some of Marvel's most beloved characters is now closer to getting out of the legal troubles that have dogged him this year, the confusion about just who is acting on Lee's behalf is far from over.