Spend all week salivating over a possible real-life Judy Jetson? Good thing we've got the best of the week right here, including a spandex space suits, giant jelly fish and a detailed description of the zombie mind.
A Harvard Psychiatrist Explains Zombie Neurobiology
In Night of the Living Dead, zombies are brought back from the dead by a "mysterious force" that allows their brains to continue functioning. But how exactly does a zombie brain function?
Three Recent Breakthroughs That Will Change Your Computer Forever
G/O Media may get a commission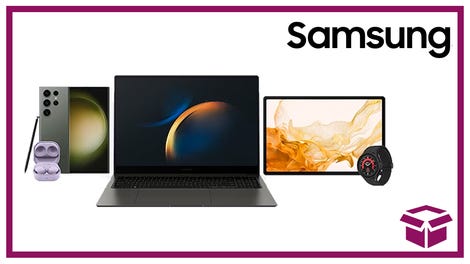 24 hour deals
Discover Samsung - Daily Deal
Scientists are engaged in a race to make electronics components even tinier. Now, three breakthroughs in the manufacture of chips and superconductors are about to make computer components so small that they can operate on the quantum level.
Now that both Batman and Star Trek have enjoyed cinematic reinventions, it's only a matter of time before Hollywood reboots the franchise that rebooted entertainment itself.
6 More Heroes Who Might Still Be Trapped In Virtual Reality
Yesterday, we looked at six characters who seemingly managed to escape virtual prisons. Now, we'll make it an even dozen as we examine another sextet of science fiction heroes that may or may not still be stuck inside their own minds.
Why All The Wonder Woman Hate?
With Transformers starlet Megan Fox calling her "lame" and the most successful writer in the American comic industry joking that she's "a walking STD farm," it's time to ask:
Live Action Jetsons Movie Takes Flight Next Year: Pick Your Judy Now
Robert Rodriguez is going full hovermobile ahead with his live-action Jetsons movie. Which means we could be just a year away from seeing Judy Jetson live and in the flesh.
Futurama Lives Again on Comedy Central
Confirming yesterday's rumor, Entertainment Weekly's Ausiello Files confirms that Comedy Central is reviving Futurama - and not just for 13 episodes, but for 26. In a jar somewhere, the disembodied head of Al Gore is smiling.
Guess Who Won't Show Up In Spider-Man 4?
One of these beloved characters is coming back for Spider-Man 4, the other will have to spend the remainder of their days sucking the blood to regain their pale beauty off-set.
Take A Tour Of 9's Post-Apocalyptic Stronghold
Take a deeper look inside the post apocalyptic animated movie 9, produced by Tim Burton. This detailed look at the rag dolls' throne room shows what scraps human culture will survive past our extinction at the hands of feral machines

Virtuality Is More Like An Indie Movie Than A Space-Opera
We chatted with Michael Taylor about the two-hour Virtuality movie that he brought to life with Ronald D. Moore. We cleared up rumors about the plight of this series, and ventured into virtual world of the cutest crew member.

4 Authors We Wish Would Return To Science Fiction
Some of our favorite science fiction authors appear to have left SF behind, after creating stories that live with us forever. We asked Nicola Griffith, Karen Joy Fowler, Samuel R. Delany and Mary Doria Russell why they left the genre.
Giant Jellyfish Swarms Off The Coast Of Japan
Just when you thought it was safe. Overfishing and human activities have led to jellyfish growth all over the world. And not just in population; this jellyfish, found off of the coast of Japan, is almost 5 feet across.