This week, True Blood wrapped up, subatomic particles remained perplexing, and Panzer 88 showed us Nazis versus eldritch nasties. Oh, and here's Neil Gaiman as a furry version of himself from the October 25 episode of PBS kids' show Arthur.
Most misleading and fanciful science fiction/fantasy movie posters ever!
Movies carry us away to fantastical worlds, but the journey begins with super-vivid poster-art. The best movie posters are an art-form all their own... but sometimes, it's the art of deception. Here are the most misleading posters of all time.
Children and adults see the world in fundamentally different ways
As we get older, our senses actually "fuse" together, and we lose the ability to focus on isolated pieces of sensory information. This means adults perceive certain events far more accurately than children can... and vice versa.
G/O Media may get a commission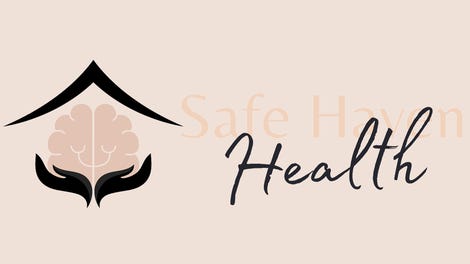 Addiction counseling
Safe Haven Health
True Blood's big finale will burn your face off
Last night was the season finale of True Blood, so was it a spine-ripping good time? Sorta. There was a lot of good, and a lot of bad. But let's break it down Pro/Con style.
Why a universe-hopping entrepreneur may be your next big hero
We loved Paul Melko's The Walls Of The Universe for its clever take on alternate universes. So we're excited that the sequel is finally coming, plus a movie version from the makers of Shrek. Melko told us what to expect.
How Halley's Comet sightings changed history over the past 2500 years
Ancient Greek texts reveal the earliest recorded sighting of the solar system's most famous comet 2,500 years ago. Since then, Halley's Comet has repeatedly cameoed in history, getting credit for toppling armies, birthing empires, and even killing Mark Twain.
Astonishing new concept art of Panzer 88's Nazi-fighting monster
A lone Nazi tank crew encounters a monster, in the upcoming movie Panzer 88. Check out our exclusive interview with director Peter Briggs, with all the gory details. Plus new concept art of the "Balrog in Battle Troll armor" monster.
The scariest video you have ever watched in the name of science
This video contains no special effects, and no fancy stunts. But it will scare the crap out of you. That's because you're watching from a head-mounted camera as an engineer scales an antenna tower over 1,700 feet high.
5 weird examples of superheroic identity swapping
Marvel recently announced that Black Panther would replace Daredevil as "The Man Without Fear." This switcheroo isn't the first time a superhero or superteam's had an identity crisis. Here's five of these strange occasions.
The best SF/fantasy cliffhangers ever shown on television
The best science fiction and fantasy television hooks you with endless suspense... including hair-raising cliffhangers. But only the greatest cliffhangers can make you throw your remote at the screen, and keep you wondering for weeks. Here are the 20 awesomest.
The Ultimate Field Guide to Subatomic Particles
Muons, neutrinos, supersymmetric partners, the infamous Higgs boson - with so many different subatomic particles flying about, it's no wonder theoretical physics can be so confusing. That's why we made this (reasonably) simple guide to all the different elementary particles.
[Manimal Neil via Geekdad. Neil appears in an episode called "'Falafelosophy," in which he advises "one of the kids who's trying her hand at writing and illustrating a graphic novel."]