Rosetta Stone: Let's get to what the app does has. Every language's curriculum is broken into five levels. Each level has four units and each unit can take anywhere from six to ten hours to complete. Right from the first slide, you are required to parrot what the digital teacher says, with no context to go on aside from the images displayed. And in case you're wondering, there's a speech precision setting, so you decide whether the program's a hard-ass or a softy.
---
Idea Flight: At the core, Idea Flight is like a screen sharing app for iPad. But it's really smart for business people who often find themselves stuck in meetings. Instead of printing out a zillion pages of documents and graphs for each person to thumb through, you just upload your PDF file to either Dropbox, E-Mail or iTunes File Sharing and your meeting notes will be available to be seen by everyone in the meeting with an iPad.
---
G/O Media may get a commission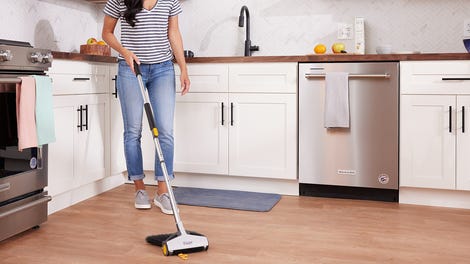 BOGO 50% Off
Flippr - BOGO 50% Off
Esquire's Hardest Puzzle Ever: Esquire makes a pretty serious claim about their new iPad app: they say it's the hardest puzzle ever. In fact, they believe it so much, they just called it The Hardest Puzzle Ever. Combine the concept of a folding photo cube toy with the mechanics of a Rubik's Cube. Then pile hopelessly obscure trivia and some word association exercises on top of that. That's what The Hardest Puzzle Ever is about.
---
Fox News: Lovers of 'fair and balanced' news can now get their Fox News on on their iPad. You can see what's happening now, scan a Live FOX News Channel ticker, browse articles, watch live coverage, watch Foxnews.com live, view video clips and a ton more.
---
SF Chronicle: It's a digital recreation of the SF Chronicle-articles, photos, and its various sections. It also has live traffic and weather updates and 360-degree photo panoramas. New users get the app free for 30 days, then you have to pay $6/month or $60 a year.
---
Coca Cola: It's an app that celebrates Coca Cola's 125th anniversary. You'll find vintage ads, sweet video content on iconic commercials, a look at those Polar Bears, and a 'visual journey of the world's most iconic brand's (and best soda on the face of the Earth's) history.
---