POWER Platon: Similar to The Final Hours of Portal 2 before it, POWER Platon shouldn't be pigeon holed into the traditional sense of the word 'app'. Instead, it's a series of portraits of world leaders that bring a coffee table-styled book onto your iPad. The up close pictures, which are all amazing, were taken by famed photographer Platon over a 12-month period at the UN headquarters in New York City. It effectively humanizes the giants of our world. $10
---
Bing: Bing for iPad, which was already pretty damn nice, has added a sweet new feature that lets you search without even typing. It's called Lasso. Just draw a circle around a word you're interested in and Bing will auto-search it. Genius.
---
G/O Media may get a commission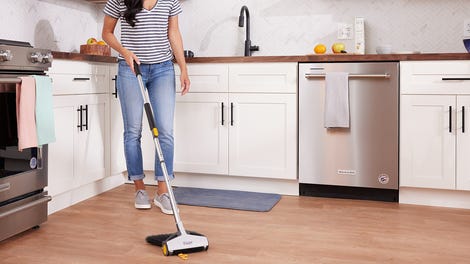 BOGO 50% Off
Flippr - BOGO 50% Off
Crayola ColorStudio HD: As Griffin says, there are heaps of coloring-in apps for the iPad, but only one has had the official thumb's up from Crayola. Griffin's own Crayola ColorStudio HD, natch. After its CES debut the app-and-stylus combo has finally gone on sale, for $30.
---
Via PanAm: Everything photojournalist Kadir van Lohuizen sees is being documented as blog posts, videos and photos in this iPad app. Having launched an app with the promise of frequent updates, he's bound by the rigid schedule of editing photos and uploading thoughts instantly-all in the same quality people would normally expect of the Dutch photojournalist. It's a new style of photojournalism. $4
---
LoveBots: It's an app that gives you templates to create your own robot. You get to choose head shapes to torso designs to chest plates and accessories and more. There's literally an endless amount of combinations because there are more than 15 different designs for each body, er, robot part with around 20 different colors per design. No two robots will look the same. $2
---
iChromy: Lifehacker says it's an iPad browser that looks and feels like Chrome. And since I use Chrome every single day, that's a good thing! It has tabbed browsing, an incognito window, and an omnibox (a shared box for typing in URLs and search terms) too. As close as you'll get to Chrome on an iPad. Free
---