The National Security Agency has been busy bullying Verizon into handing over all of its customer's phone records—and the the White House is now on record as saying that, hey, that's just fine.
This morning, White House representatives said that collecting data from phone records was "a critical tool in protecting the nation from terrorist threats", reports AP. The unnamed senior White House official went on to explain that "on its face, the order reprinted in the article does not allow the government to listen in on anyone's telephone calls."
So, that's a relief, right? Well, as long as you're comfortable with the fact the order issued by the NSA means that phone numbers, location data, call duration, unique identifiers, and the time and duration of all calls are handed over by Verizon.
So far neither Verizon nor the NSA has provided any comment of the news. Go read our full post to catch up with the whole story. [AP]
G/O Media may get a commission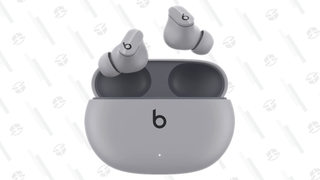 Image by Tischenko Irina/Shutterstock