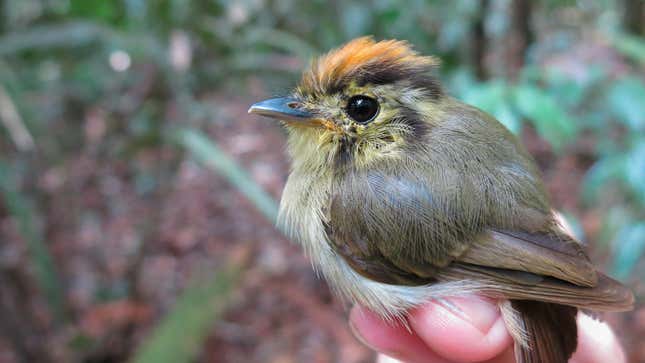 Four decades of data about bird species in remote parts of the Amazon rainforest indicate the animals' body sizes and wing lengths have changed. These changes—smaller total body mass and longer wingspan—correspond with a 40-year trend of increasingly hot and dry conditions during the rainforest's drier season.
The trend was highlighted by a team of ecologists that collected data on over 15,000 birds from nearly 80 different species that they captured, analyzed, and released over those four decades. Their findings are published today in Science Advances.
Here, we show just a few of the thousands of birds examined by the research team. Their work shows how long-term changes to the climate affect not only the numbers and behaviors of animals but even their shapes and sizes.