Here at io9, we're huge fans of Simon Stålenhag's artwork, paintings from an alternate Sweden where familiar landscapes, fashions, and vehicles stand against ominous power plants, futuristic robots, and the occasional dinosaur. And there's currently a crowdfunding campaign for two art books featuring Stålenhag's paintings.
Top image, "Missing person, Karasuendo," is the cover image for Stålenhag's new book, Swedish Machines, Lonely Places.
Free League Publishing is currently running the campaign to release Stålenhag's first art book, Tales From the Loop, in English as well as his second book, Swedish Machines, Lonely Places, which is currently in progress.

You may be familiar with Stålenhag's paintings, as he is rightfully a darling of the science fiction-loving side of the Internet, but they also come with a backstory, which is fleshed out in his books:
In the 1950s, the Swedish government orders the construction of a large particle accelerator. The state agency RIKSENERGI is tasked with developing this massive project. In 1969 the The Facility For Research In High Energy Physics is ready, located deep below the pastoral Mälaröarna-countryside. The local population soon calls it THE LOOP.

From it's [sic] inception to it's [sic] closure in 1994, The Loop was the largest accelerator in the world. The thousands of staff: scientists, engineers and maintenance workers, all serve Riksenergi during these years – and makes possible tremendous scientific advances. But the power of the Gravitron, the heart of the accelerator, proves difficult to control. The side effects of the project are dramatic. Strange sightings and bizarre rumours taints the scientific image of The Loop.

In the shadow of the weird machines filling the countryside, life continues as normal. The kids of Mälaröarna grew up living above the technological marvel of The Loop, but for them it was just a part of their very ordinary lives. Until strange beasts from another time showed up, that is.
G/O Media may get a commission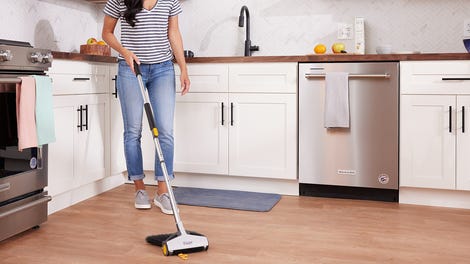 BOGO 50% Off
Flippr - BOGO 50% Off
If you've been wanting to dive further into Stålenhag's work, now is the time. You can back the Kickstarter and reserve your copies of his books.
Simon Stålenhag's Tales from the Loop [Kickstarter, hat tip to Nils]