Westworld's latest park reveal may have seemed like a surprise to many viewers, but there have been hints about Park 6 for months. Of course, they weren't easy to find, but someone did. We've got an interview with the fan who first came across the code to "the Raj," and what he's since found that hints at the future of Westworld.

The latest episode of Westworld, "Virtù e Fortuna," opened with an extensive look at Park 6, officially known as "the Raj." The park is a "luxury vacation destination," robotic hunting preserve, and yet another Westworld location with heretofore unmentioned racist appeal—this time designed to replicate the British Raj, the era of British colonialism when the Crown ruled over India between 1858 and 1947. For Redditor Cameron Halter, the park reveal was the culmination of weeks of theory building and anticipation for something he knew was on the way.
"[Seeing the Raj] was kind of mixed emotions. It was mainly exciting, I would have to say, because Reddit has been known to—I don't wanna say come up with spoilers—but come up with the storyline before the season even starts," Halter told io9. "It was kind of awesome to contribute my piece to that."
The reveal of the Raj came after weeks of speculation surrounding a certain Park 6 Bengal tiger—but it wasn't the only hint viewers received as to the identity of this place. Back in February, Halter posted on Reddit claiming to have found proof of a park called RajWorld in the javascript code on Delos Destinations' website. Connected to a Park 2 video, it formed a series of 193 images that, when put together into a single GIF, created the following:
G/O Media may get a commission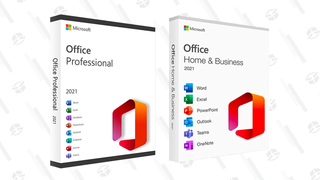 89% off
Microsoft Office Professional 2021 Lifetime License
Interestingly, Halter doesn't think HBO did it on purpose—at least not this time. Even though Westworld is known for its digital Easter eggs, as well as Rick Roll videos, Halter said he's "on the fence" about whether the RajWorld code was intentional or left over from a site build that just hadn't gone live. The main reason is the sudden name change.
You see, it wasn't only the GIF that hinted at RajWorld's future place in the franchise. Last year, domain names for RajWorld were registered through MarkMonitor, a corporate proxy provider HBO has previously contracted with. This park name and concept were on their radar. But according to Halter, the domain name discovertheraj.com, which houses information about the Raj (as of last night), was registered February 7... the same day his Reddit post about the RajWorld code went up.
"It was interesting to see them quickly change the name from RajWorld to the Raj, so that adds some questions as to whether or not they fully intended [the code] to be there at that point in time," Halter said.
Of course, just because it wasn't intentional then doesn't mean it's not intentional now. Since "Virtù e Fortuna" aired, Halter says he's found five more code files on Discover the Raj that are extremely similar to the RajWorld code... only more complicated. Halter told us he's still trying to make sense of them, but he believes the show may have purposefully recreated the incident he discovered in the past. If true, this means these files could contain more clues about Westworld, maybe even the identities of the three remaining theme parks. Futureworld, anyone?
No matter what comes of them, Halter said he's happy to be playing his part in the community Westworld has created—he's currently working on a Wiki dedicated to all the Delos website clues—and he's looking forward to solving the next puzzle Delos throws Reddit's way.
"[The show creators are] not only engaging the Reddit community but the entire fanbase. And they're not just doing it through these sites, they're doing it through the events they've done, during SXSW for example," Halter said. "It's not just a virtual kind of environment they're creating for their fans, it's one in real life as well."