Starting next month, a robot named hitchBOT will attempt to hitchhike across Canada. Using speech recognition, speech processing, and social media, it will try to charm its way from one coast to the other.
Its journey will commence on July 27th, 2014 at the Institute for Applied Creativity at the Nova Scotia College of Art and Design (NSCAD). From there it will venture across Canada until it — hopefully —reaches Vancouver, British Columbia. That's a distance of 6,158 km (3,826 miles). Of course, that assumes a fairly direct route; depending on who pick it up, hitchBOT could go on a rather wild journey.
"Usually, we are concerned whether we can trust robots… but this project takes it the other way around and asks: can robots trust human beings?" noted Ryerson University's Frauke Zeller in a recent press release. "We expect hitchBOT to be charming and trustworthy enough in its conversation to secure rides through Canada." Zeller and his colleagues say it's part science experiment, part art project.
Other than its one hitchhiking arm, the device won't be capable of moving on its own. It will be completely dependent on others to move and transport it. Developer Harris Smith from McMaster University says it will look "like somebody has cobbled together odds and ends to make the robot, such as pool noodles, bucket, cake saver, garden gloves, Wellies, and so forth."
G/O Media may get a commission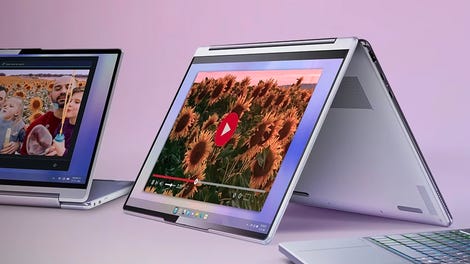 up to 70% off
Lenovo Spring Clearance
But hitchBOT won't be completely helpless. In addition to having speech recognition and processing capabilities, it will be able to pull information from a Wikipedia API to help it converse with people. And through 3G and wifi connectivity, hitchBOT will know its exact location and plan its journey.
The bot will also be somewhat self-preservational; hitchBOT will ask drivers to plug it into their car's cigarette lighter to charge its battery.
You can follow hitchBOT's progress via Twitter, Instagram, and Facebook.
Image: hitchBOT/Zeller.