Human dwellings must seem stupidly boring for cats who, in their natural state, are fond of climbing, jumping, and perching. Looking to overcome this egregious oversight, German company Goldtaze has put out this incredible line of handcrafted designer cat climbing furniture.
The brain-child of Stefan Hofmann, the items were created for his own cat, Mowgli (who he inherited when he moved into a new apartment).
G/O Media may get a commission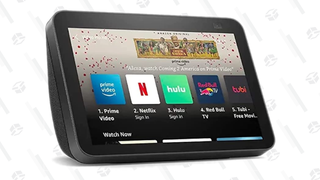 Goldtaze — which means "gold paws" in German — carries a number of interesting products, including ceiling-mounted walkways and beds, wall-mounted perches, scratching poles, cat trees, climbing poles, and more. Just be prepared to dig deep into your wallet.
More at Goldtaze (also their Facebook page) and Hauspanther.
[h/t Metafilter | Images Hauspanther & Goldtaze]