In this week's app roundup: Cut the Rope, finally on Android; videos, edited with different sources; coding, done on the iPad; grills, made; calls, filtered; cars, unlocked; Wacom, iPadified; and much, much more.
Flixlab: It's an app that lets you edit movies using clips on your phone AND clips from your friend's iPhone too. If you're in the same place as one of your Facebook friends, you'll be able to automatically see and use all the clips and pictures they've taken with Flixlab. Editing is easy and more footage means more angles means better story, you know?
See the rest of this week's best iPhone apps
Cut the Rope: An iOS game mainstay, it's finally available on Android. And it's Free at GetJar! The premise of the game, if you've been living under a rock, is to feed Om Nom his candy by cutting ropes in strategic fashion and also gathering as many stars as you can. Trust me, it's not as boring as it sounds. You'll be addicted in no time. Free.
G/O Media may get a commission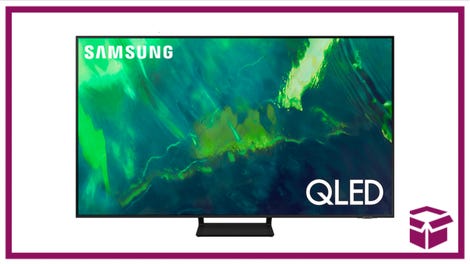 35% off
Samsung Q70A QLED 4K TV
Save big with this Samsung sale
If you're ready to drop some cash on a TV, now's a great time to do it. You can score the 75-inch Samsung Q70A QLED 4K TV for a whopping $800 off. That knocks the price down to $1,500 from $2,300, which is 35% off. This is a lot of TV for the money, and it also happens to be one of the best 4K TVs you can buy right now, according to Gizmodo.
See the rest of this week's best Android apps
Invisibility App: The app uses the iPad's rear camera and gyroscope to display the background image on your screen, even when you move the tablet around. It's so seamless that it makes the iPad look almost invisible. $1
See the rest of this week's best iPad apps
We are so crazy about apps right now you wouldn't believe it. If you have recommendations, tips, or just want to let us know about your own app, drop a note in the comments or shoot me an email.