Did you know that the Xbox could have been compatible with Dreamcast games? Sega offered Microsoft the opportunity. That, and more gaming stories you cannot miss:
How Xbox Could Have Helped The Dreamcast Survive
I didn't know this story—it's heartbreaking on several levels.
Star Trek Online Boldly Enters Open Beta
Jason Chen and I just got our invites, anyone else playing?
Heaven Shakes: New God Of War III Screens
Equally horrifying: Blood and manboobs.
G/O Media may get a commission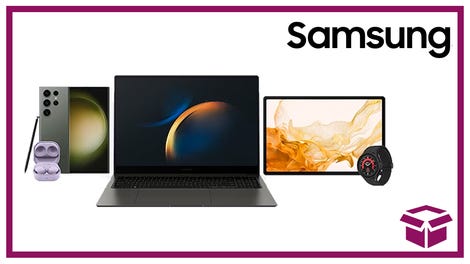 24 hour deals
Discover Samsung - Daily Deal
And The Nominees For Best Video Game Writing Are...
The WGA should be ashamed of the nominations. There is some real shit writing on this list.
Most People Are Still Buying Boxed Copies Of Games
Interesting stats.
Tim Gunn Lives Up To His Name, Goes Buck Wild
There's a "make it work" joke here, somewhere.
Mass Effect 2's Soldier: The Shooter Class
I don't think I'll play the soldier, but the berserker mode is definitely my play style.
Senior Citizen Rolls 40 Perfectos in Wii Bowling
Please, someone, get these seniors something more entertaining to do.
Mass Effect 2 Sets Its Sights on the Modern Warfare Crowd
Yeah, another link for Mass Effect 2. Read it!
Halo: Reach Boasts New Tech, Bigger Battles
I could talk shit about yet another Halo game, but sadly, I know I'll still be playing it.