The owner of car rental brands like Enterprise, National, and Alamo, has announced that it will no longer provide discounts to members of the National Rifle Association. And activists on Twitter and Facebook are putting pressure on other companies to distance themselves from the gun rights organization.

Backlash against the NRA has intensified in the wake of the massacre in Parkland, Florida that killed 17 people on February 14, 2018. And while "hashtag activism" has been criticized in the past as the lazy person's tool, brands have been uncharacteristically responsive on social media this week as calls for boycotts have gotten significantly louder.
The Twitter hashtag #BoycottNRA is aimed at companies that offer special discounts to NRA members. FedEx, for instance, offers a 26 percent discount to business class members of the gun advocacy organization. And Symantec's anti-malware brand Norton offers steep discounts as well, slashing its premium service from $110 per year to $48. [Update, 11:38am: Symantec just scrapped its discount for NRA members.]
Some of the country's biggest rental car brands like Enterprise, Alamo, and National also offer discounts. That is, they did, until parent company Enterprise Holdings announced yesterday that it would end the discounts on March 26th.
G/O Media may get a commission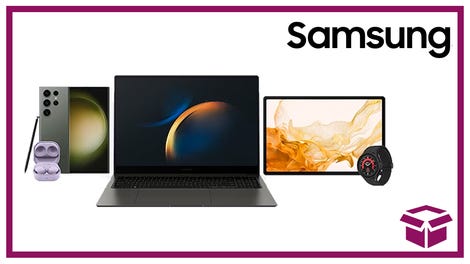 24 hour deals
Discover Samsung - Daily Deal
Avis and Budget car rentals still offer a 25 percent discount, and Hertz offers "up to 25 percent" discounts. But that could change very quickly.
Car rental companies aren't the only ones who have taken real action to distance themselves from the NRA this week. First National Bank of Omaha, America's largest privately owned bank, announced that it will no longer issue a Visa credit card with NRA branding.
"Customer feedback has caused us to review our relationship with the NRA," the First National Bank of Omaha said via tweet yesterday. "As a result, First National Bank of Omaha will not renew its contract with the National Rifle Association to issue the NRA Visa Card."
But what about all the NRA members who will be alienated?
"NRA members are famously loyal and the organization has shown itself as being very good at mobilizing its members," Matt Schulz, a senior industry analyst at CreditCards.com, told CNBC yesterday.
"However, banks are in the business of managing risks of all kinds, and First National clearly sees this as one they're willing to take," Schulz continued.
The long and the short of it? The tide has obviously turned and it's safer to alienate a few NRA members than the majority of the American public who disapprove of the NRA's advocacy. More and more people see the NRA as an extremist group that values unfettered access to guns over the lives of human beings.
As ThinkProgress points out, there are still plenty of companies willing to do business with the NRA, such as home security company SimpliSafe and health care companies like eHealth and Teladoc. But I guess it makes sense for a telemedicine company like Teladoc to offer discounts to NRA members.
The most common victims of firearm accidents are American kids, at the hands of "often an older brother," according to the Harvard School of Public Health. But honestly it seems more practical to just get rid of the guns in your home than to subscribe to a telemedicine service. Given much of America's infatuation with guns, that could be too much to ask for at the moment.
Update, 1:20pm: Add MetLife to the list of companies that are ditching discounts for NRA members. They're dropping like flies.