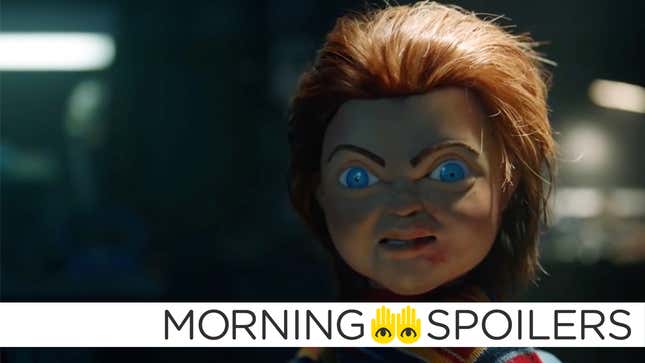 Mark Hamill talks about defying expectations while lending his voice to Chucky. Robert Kirkman's sci-fi series Oblivion Song is being turned into a movie. Chip and Dale are heading to Disney+. Plus, what's to come on The 100, good news for Russian Doll, and Idris Elba's supervillain runs riot in new Hobbs & Shaw footage. Spoilers!

The Boogeyman's Sophie Thatcher Reveals What Draws Her to Dark Characters | io9 Interview

Bad Dog
Lionsgate has purchased the film rights to Bad Dog, a spec script by Jeff Bushell concerning Satan's favorite dog "getting booted out of hell by a jealous rival, only for the dog to be mistakenly adopted by a single dad and his two kids." The hellhound (named Bub) is forced to "protect his new family from the fury of hell" when Satan returns to pick up his puppy. [The Wrap]
---
The Blue Door
THR reports Amblin will produce a full-length horror feature based on Paul Taylor's short film about a hospice nurse finding a mysterious entity living behind a blue door in her patient's home. The original short (starring Game of Thrones' Gemma Whalen) can be seen, here.
---
Oblivion Song
The Wrap also has word Universal and Skybound Entertainment will team for a film adaptation of Robert Kirkman's sci-fi comic series, Oblivion Song. The story concerns a man taking daily trips to rescue the citizens of Philadelphia from an "apocalyptic hellscape" called...Oblivion. Sean O'Keefe (Wonderland) will write the screenplay.
---
Child's Play
In a new interview with Den of Geek, Mark Hamill revealed he's "anxious to see how people react" to his performance in Child's Play:
I thought, when I auditioned for the Joker, there's no way they're going to cast this icon of virtue, Luke Skywalker, as the Joker. Forget about it. So I had no performance anxiety because I knew they couldn't hire me. It's only because so many people have expectations of what he's supposed to sound like. I didn't feel that kind of intimidation until it sunk in that I was doing this. I love Brad. It's a great responsibility, so I'm anxious to see how people react because it's not the Chucky that we all know from before.
---
Hobbs & Shaw
Idris Elba's "Black Superman" goes on the hunt in another new TV spot.
---
Ad Astra

We learn Tommy Lee Jones disappeared searching for aliens in a new TV spot for Ad Astra.
---
Annabelle Comes Home
A new Annabelle Comes Home featurette talks to the daughter (and son-in-law!) of Ed and Lorraine Warren.


---
Russian Doll
Netflix has renewed Russian Doll for a second season. Arguably unnecessary given how the first wrapped up, but hey! Let's not say no to more good things.
---
Chip 'n' Dale
Deadline also has our first look at Chip and Dale as they appear in their new Disney+ series "combining a traditional style of animation with contemporary, comedic narratives."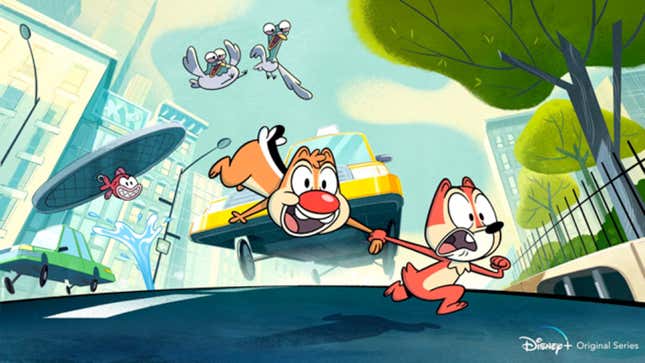 ---
Agents of SHIELD
A two-part episode titled "Collision Course" will air July 5 (Part 1) and July 12 (Part 2) according to Spoiler TV.
---
Krypton
Superman villains clash in the synopsis for "Will to Power," the June 26 episode of Krypton.
The Rebels gain advantage against General Zod, as Seg goes head-to-head with Brianiac.
---
Swamp Thing
Bloody-Disgusting has images from "He Speaks," this week's episode of Swamp Thing. Head over there to see the rest.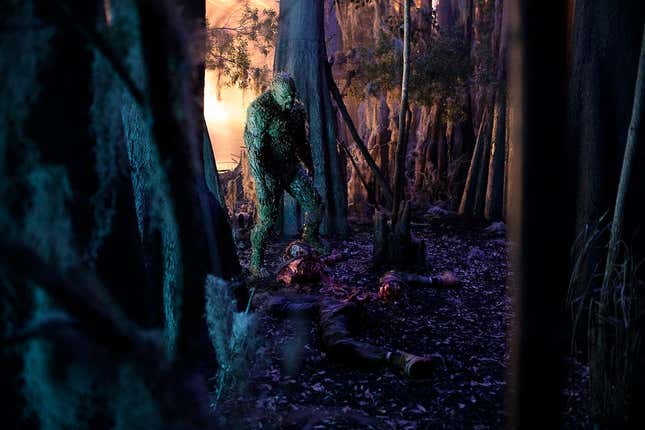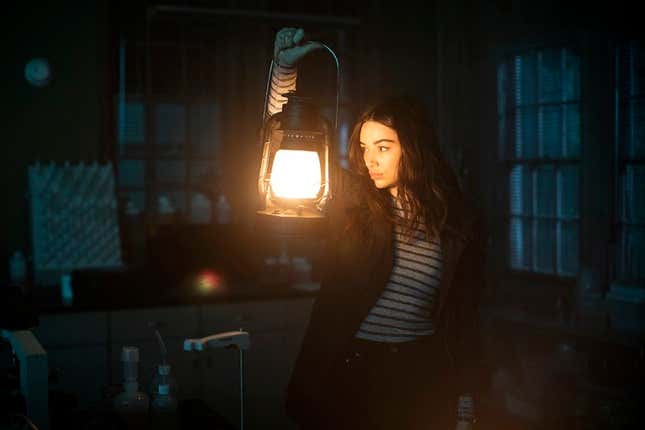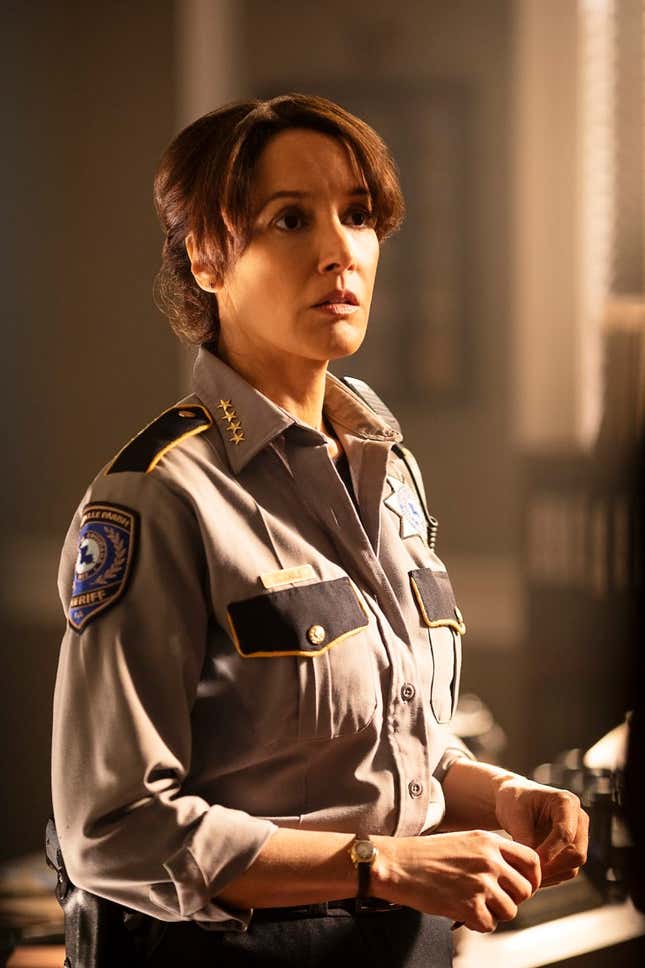 ---
The 100
Finally, Clarke and Josephine go head to head...in their shared head in the trailer for "Nevermind," next week's episode of The 100.
---
Banner art by Jim Cooke.