If you want fast 4G, you should live in Singapore, New Zealand or Hungary. But perhaps most importantly, you should definitely not live in the US.

According to an updated report from Open Signal, the US ranks 55th in the world league table for LTE speeds. Its paltry average of 10Mbps places it just below Russia and above Argentina in the listing. That is, however, up three places compared to last year.
Meanwhile, Singapore boasts 37Mbps, New Zealand 29Mbps and Hungary 28 Mbps. The worst networks—in Costa Rica, Saudi Arabia and Iran—manage LTE speeds of just 3Mbps. The US does do one thing well, though, and that's coverage, where it ranks 7th in the world, providing LTE to 81 percent of those who try and connect.
Here's the full set of rankings and you can read the report here.
G/O Media may get a commission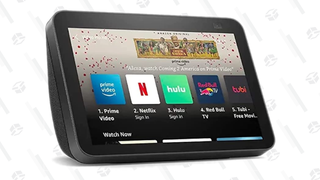 Original image by Blackzheep/Shutterstock