A white Rubik's cube? Square snow flakes? Some sort of stress ball? Not quite. The answer is a spoilerishly interesting theory for the upcoming movie Super 8.
Of course with spoilers being spoilers, if you want to watch Super 8 with a clean slate you should probably click away now. I know I would have.
Anyway! The theory floating around is that these white Rubik's cube are actually the E.T./monster/alien life form in the movie. Latino Review has pieced together evidence from trailers and viral videos that suggest the mysterious creature in Super 8 isn't the classic living, breathing beast or the doe eyed cutesy we come in piece types. It might actually be some sort of object (think Flubber without the Flub).
G/O Media may get a commission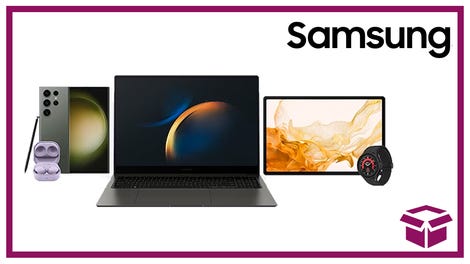 24 hour deals
Discover Samsung - Daily Deal
Of course with theories being theories, I wouldn't exactly be surprised if there was more to the white Rubik's cube than what the Latino Review thinks. They do piece together a mighty fine case though. The cube pops up in laboratories, the kids interact with it, it leaves a hole in the wall as it flies out of a room and in a viral video, scientists could be heard saying:
"Exposing the crowd to a barrage of," and "…Even more surprising the biological attributes, most remarkably…"
What do you guys think? Is this it? Or is there more? Either way, I want to see this movie. [Super 8 via Latino Review, Watch Play Read]