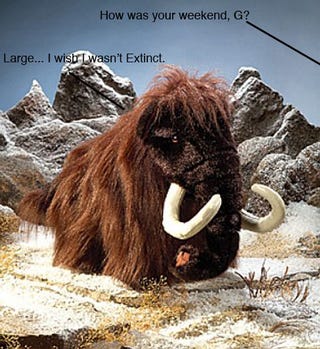 We had an absolute mammoth weekend. If you missed it we are really saddened. So very sad in fact, that being the lovely guys we are, we're going to give you a list of handy links to sum up the very juiciest bits. Hit the jump to see what went on.
• Rumored pictures of the new Apple keyboard surfaced.
• An unlucky director learned not to piss off European Typhoon pilots.
• We gave the full low-down on the new Tivo HD.
• Boeing flew the coolest, probably most expensive R/C plane ever.
• The Nintendo 64 finds new and strange uses among prison inmates.
• We changed our iPhone EDGE network from AT&T to Gizmodo. Unfortunately, it was only the logo.
• Someone hacked the Apple TV to use an external USB 2.0 drive as storage.
• If all of that was not enough, there was a breakthrough in live cell imaging too.
We hate to say you missed out, so we won't. You know you did though, right? Be sure to check on the Gizmodo goodness throughout the week, but do not switch your radar off as the weekend nears, your intoxication levels rise and the writing staff become more sexy; we've got your back through the lazy days too! See you on the other side of the week.