1600 Daily is an official newsletter from the White House. It includes important information about the goings-on of the president, including his meeting schedule for the day and upcoming policy initiatives. And, at the very bottom, it includes positive coverage from the media.

Under President Trump, previous issues of 1600 Daily have included predictable write-ups from Fox, Breitbart, Townhall, and the New York Post. But today, one of the links in the "News Reports" header also includes a satirical article of Trumps' ludicrous budget from Washington Post humorist Alexandra Petri titled "Trump's budget makes perfect sense and will fix America, and I will tell you why."
Trump's long-standing war on the press and habit of decrying any critical coverage as fake news is that much more embarrassing and hollow now that it's clear that his own newsletter is completely incapable of discerning real reportage from an obvious joke.

How obvious? Setting aside that the first four words of Petri's Wikipedia entry are "is an American humorist," the second paragraph of her article reads:
This budget will make America a lean, mean fighting machine with bulging, rippling muscles and not an ounce of fat. America has been weak and soft for too long. BUT HOW WILL I SURVIVE ON THIS BUDGET? you may be wondering. I AM A HUMAN CHILD, NOT A COSTLY FIGHTER JET. You may not survive, but that is because you are SOFT and WEAK, something this budget is designed to eliminate.
G/O Media may get a commission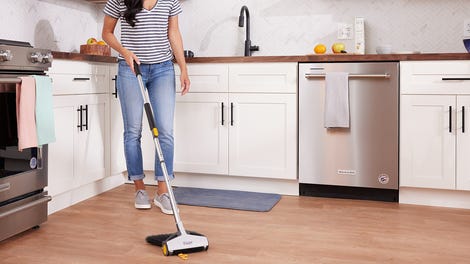 BOGO 50% Off
Flippr - BOGO 50% Off
If the words themselves doesn't ring alarm bells that perhaps, just maybe, this is intended as satire, then one assumes the use of ALL CAPS might have.
The only other news link in today's 1600 Daily was a lukewarm Politico write-up of Trump's terse remarks about the Irish, pegged to St. Patrick's Day. Presumably these days it's so difficult to find favorable coverage of this colossally awful administration, parody its only refuge.
We've reached out to the White House to see if 1600 Daily is in the habit of aggregating satire links into official newsletters and will update if we hear back.
Update 3/17/17 4:20pm EDT: 1600 Daily has tripped their "News Reports" section down to a single anemic Politico link. The WaPo story no longer appears to be included, though we have yet to receive a reply from the White House.
[h/t Rebecca Ballhaus]