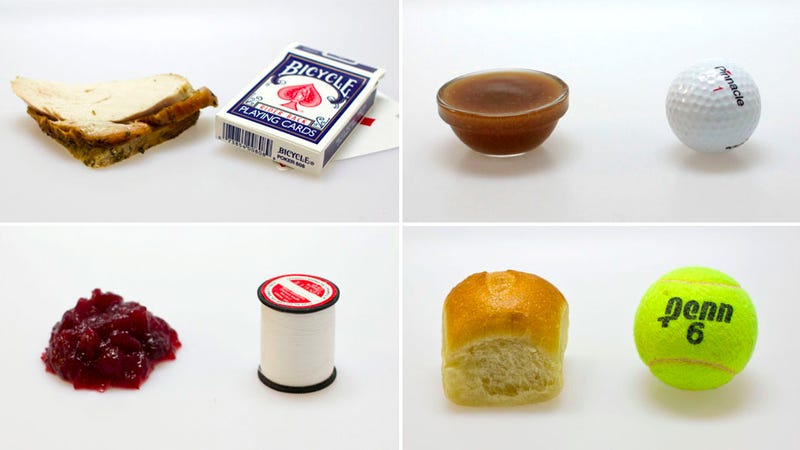 You may want to skip this story if you were hoping to enjoy a giant Thanksgiving feast without a side of guilt this year. Over at the Greatist, Jordan Shakeshaft has created a handy visual guide on just how much of the traditional favorites you should be scooping onto your plate.
And the depressing reality is: not very much of it.
How are you supposed to enjoy delicious homemade cranberry sauce when you barely have a spindle of thread's worth on your plate? And what's with that tiny shot glass of gravy? Are we supposed to toast the chef with a glass of water or something? At least you can skip the handful of brussel sprouts and put those saved calories towards another infinitesimally slim sliver of pumpkin pie.
[Greatist via Gear Diary]
Images by Jordan Shakeshaft/Greatist