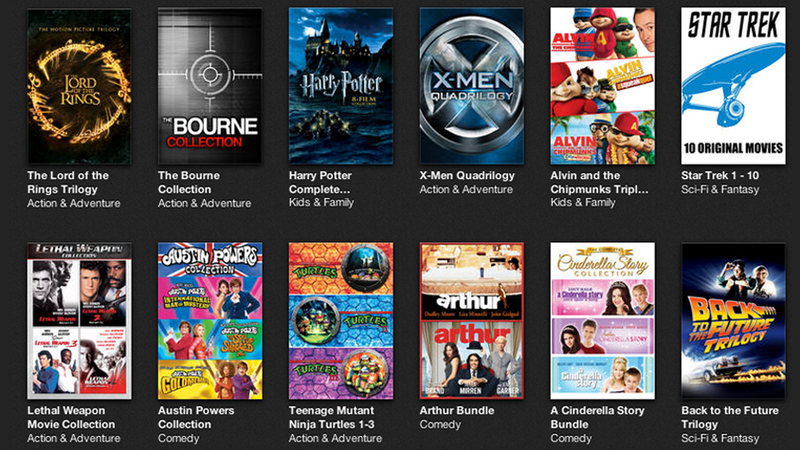 iTunes is having a firesale on movie bundles right now, with some serious movie collections available at crazy low prices. What movie collections, you ask? How about the entire Harry Potter series, normally over $120, for just ten freakin' bucks? And that's just for starters. Update: Turns out it really was too good to be true.
There are plenty of others, like the complete Lord of the Rings trilogy for $10, or the Coppola-remastered Godfather series for $20. These bundles come in SD or HD (same price, either way), and the cost basically comes out to buy one, get all the sequels free. But the offer's only available in the US. Sorry, rest of the world. [iTunes via 9to5Mac]
Update: As pointed out by our commenters below, the Harry Potter package is back up to $60, although certain links still have it at $10. Same for Lord of the Rings, which jumped to $18. Regardless, if you try to purchase through a link where it's listed as $10, you'll get an error message, but if you got it in time you got the crazy low price.