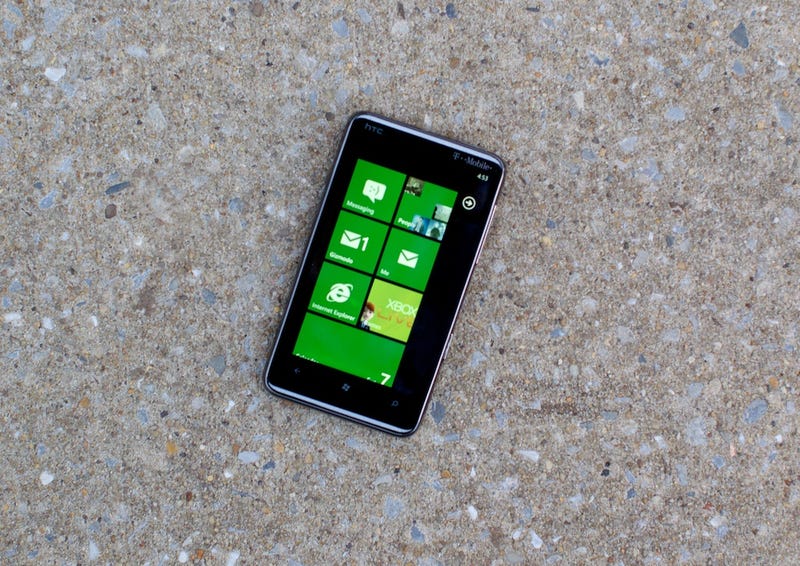 No smartphone platform is complete without a phone big enough to double as an ice scraper. The hulking HD7 is that phone for Windows Phone 7.
Specs
Price: $199 w/ 2-year contract on T-Mobile
Display: 4.3 inches @ 800x480
Processor: 1GHz Snapdragon
Memory and Storage: 512MB RAM, 16GB built-in storage
Camera: 5MP stills, 720p video
There's a small army of Windows phones to choose from which all more or less look, work and feel the same. The HD7 is simply the biggest, with a massive, 4.3-inch screen. It's also essentially a greatest hits edition phone for HTC, mixing up various bits of its past steroidal slabs, the HD2 and Evo 4G. It's got a kickstand. It should be a slam dunk.