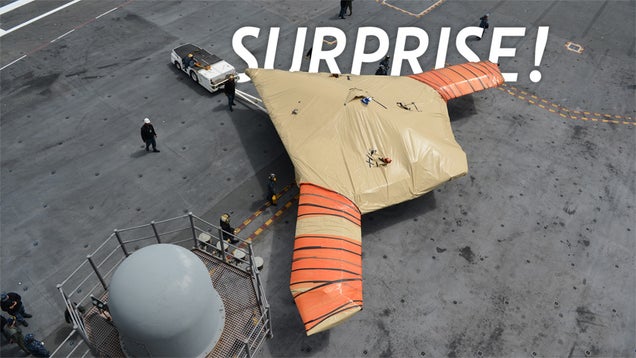 S
Wrapping presents for Christmas or for someone's birthday is a pleasure in most cases. Wrapping luxury cars and towering trees and Space Shuttles, though, takes it to a whole new level.
Although you lose the element of surprise in most of this covered-up curiosities, it's still exciting to see these huge prophylactic objects in disguise. If only I had a Christmas tree big enough for them to fit under.
---
A wrapped and shrouded personalized Bentley car waits to be shipped and united with its owner, at the Bentley Motors Factory in Crewe, England.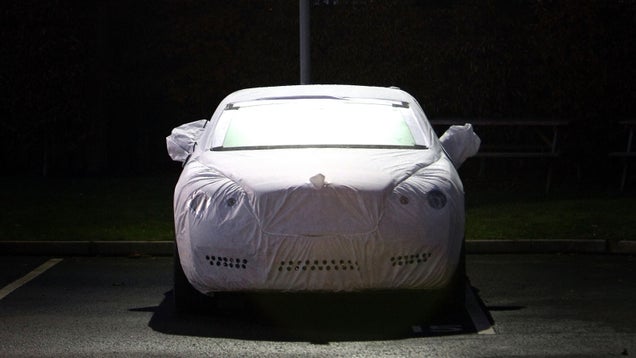 S
Photo: Christopher Furlong/Getty Images
---
Boats for sale wrapped in plastic sit outside Kowaliga Marina on Lake Martin in Kowaliga, Alabama.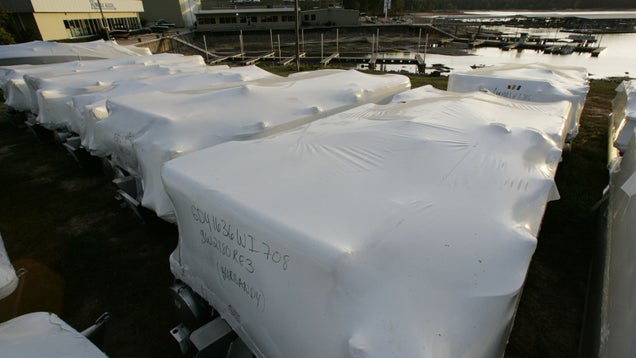 S
Photo: Dave Martin/Getty Images
---
A British Harrier Supermarine Scimitar sits on the flight deck of the USS Intrepid in New York City, as workers continue to prepare the the ship for its trip to dry dock repairs.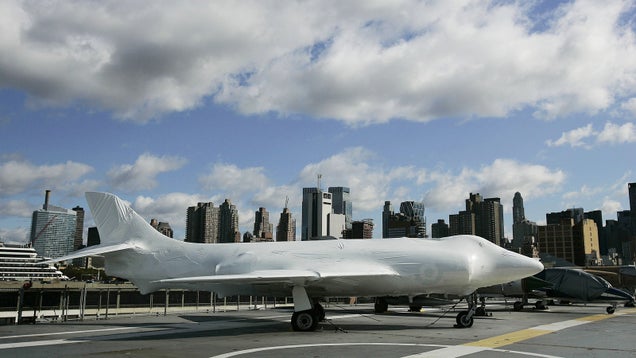 S
Photo: Chris Hondros/Getty Images
---
U.S. Army Apache and Black Hawk helicopters await loading aboard the USNS Mendonca, which will be setting sail for the Persian Gulf.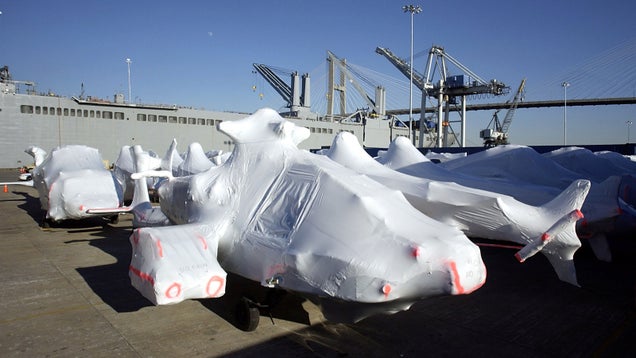 S
Photo: Stephen Morton/Getty Images
---
Obsolete Atlas Inter-Continental Ballistic Missiles wrapped and stacked side by side at Norton Air base, California, 1965.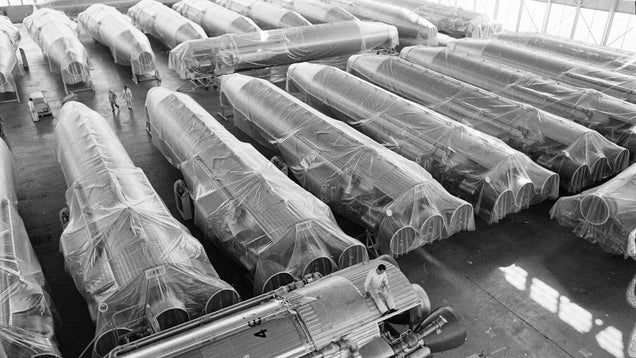 S
Photo: Ivor Davis/Express/Getty Images
---
Aerial view of the "Wrapped Reichstag" art project by Christo and Jeanne-Claude in Berlin, 1995.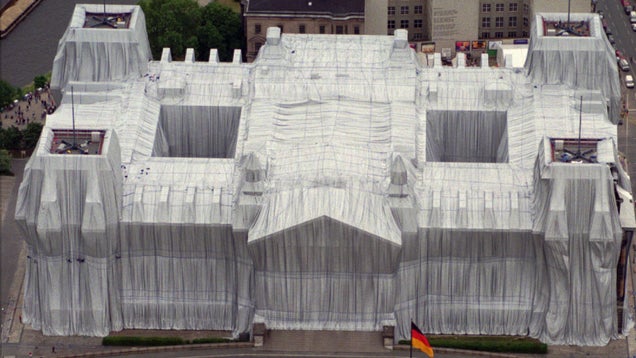 S
Photo: Jockel Finck/AP
---
Shrink-wrapped buses in San Francisco.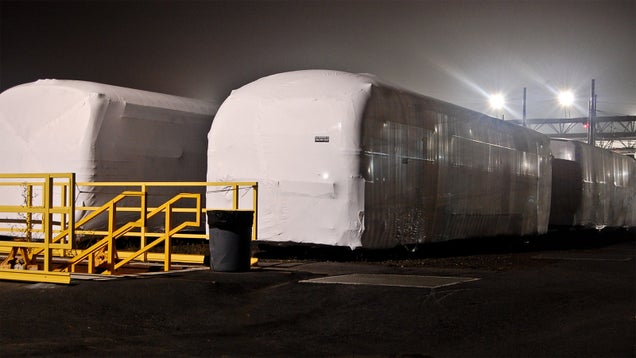 S
Photo: Todd Lappin/Telstar Logistics
---
An X-47B Unmanned Combat Air System (UCAS) demonstrator sits obscured on the deck of the USS George H.W. Bush.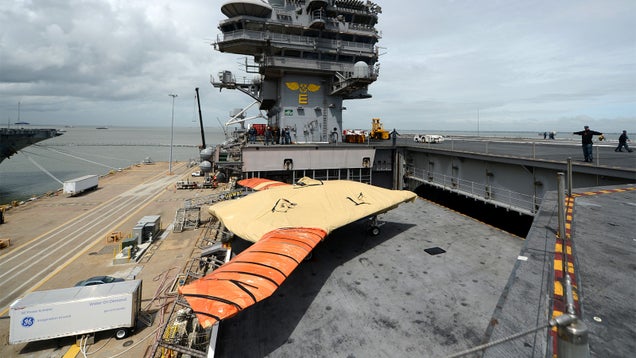 S
Photo: Mass Communication Specialist 2nd Class Tony D. Curtis/U.S. Navy
Sealing these CH-46E "Sea Knights," at Naval Air Station North Island, California, helps prevent corrosion during periods in saltwater environments.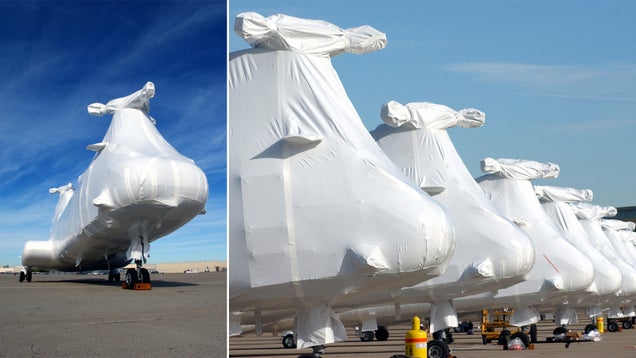 S
Photo: Mate 3rd Class Gregory E. Badger/U.S. Navy//Mate 3rd Class Gregory E. Badger/U.S. Navy
---
Army OH-58 Kiowa Warrior helicopters are ready for deployment to Iraq from the Naval Weapons Station in Charleston, S.C.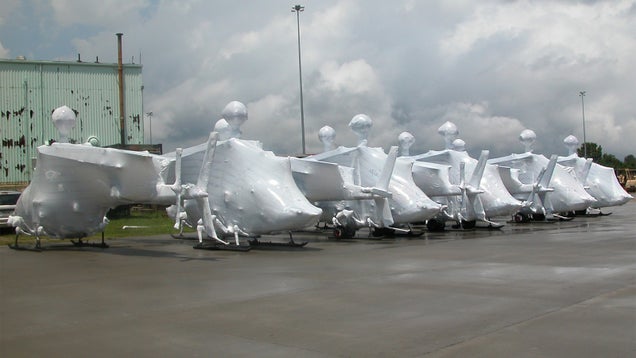 S
Photo: Bart Jackson/U.S. Navy
---
The X-38 lifting body research vehicle at the Dryden Flight Research Center in 2004.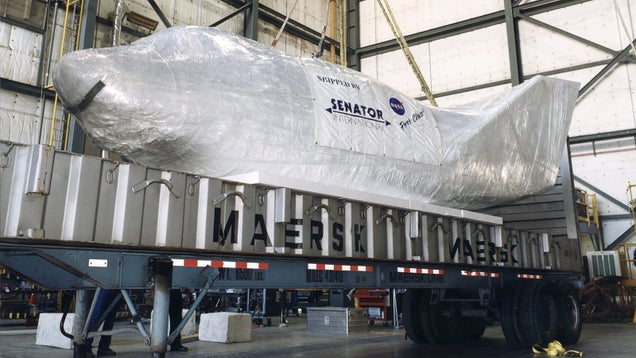 S
Photo: NASA/DFRC
---
A shrink-wrapped Afghan MD 530F aircraft gets ready for transport at the Redstone Arsenal base, Alabama in 2011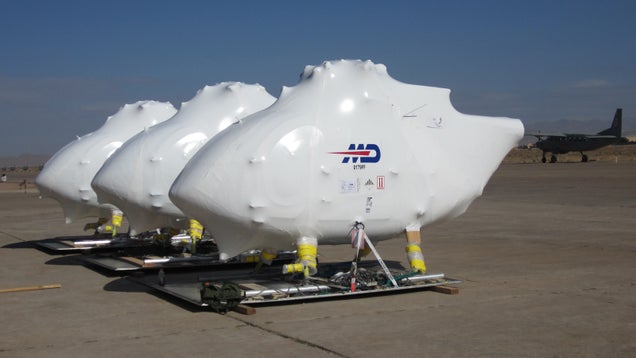 S
Photo: Sofia Bledsoe/Non-Standard Rotary Wing Aircraft Project Management Office
---
A London statue given some red plastic protection.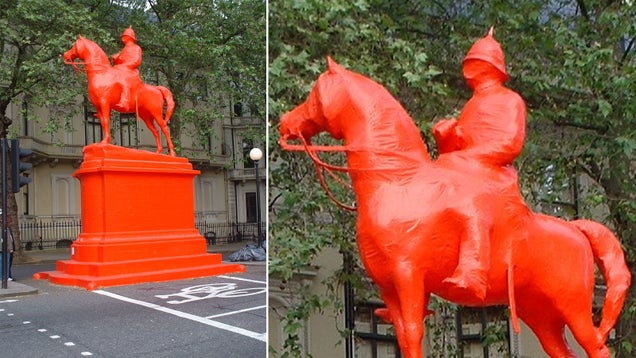 S
Photo: Chris P Dunn
---
The Space Shuttle Atlantis, shrink2wrapped in plastic to protect it from dirt and dust, is prepared for display at the Kennedy Space Center Visitor Complex. Atlantis is scheduled to be on display to the public in July 2013.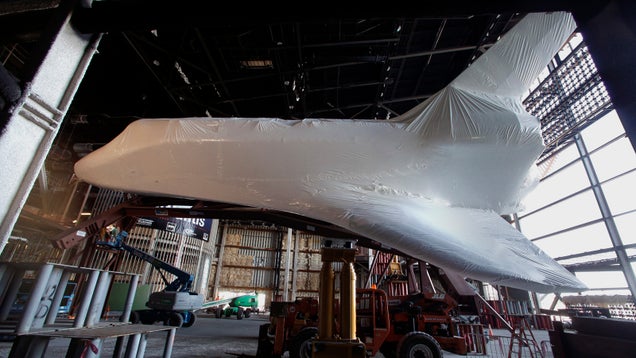 S
Photo: John Raoux/AP
---
Spacelab is wrapped and ready for transport to the National Air and Space Museum in Washington, DC. Spacelab was designed by the European Space Agency (ESA) for the Space Shuttle program and first flew on STS-9 in November 1983. Its final flight was the STS-90 Neurolab mission in April 1998.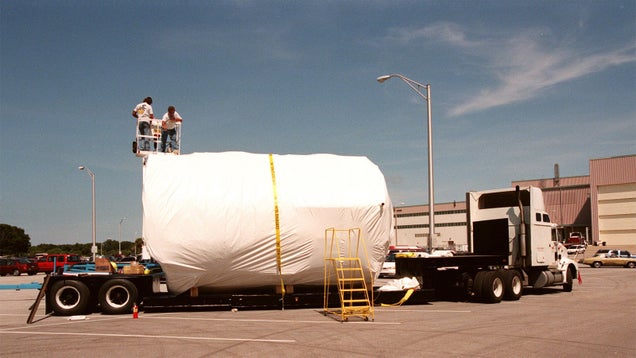 S
Photo: NASA
---
Visitors walk among wrapped trees in Riehen, Switzerland Sunday, December 13, 1998, admiring the work of environmentalist artists Christo and Jean Claude.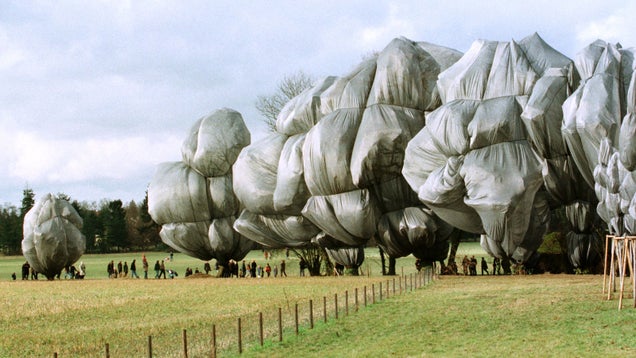 S
Photo: Winfried Rothermel/AP
---
More art: Somerville Road in Worcester is bubble-wrapped to highlight the importance of taking care on the roads. January 27, 2010.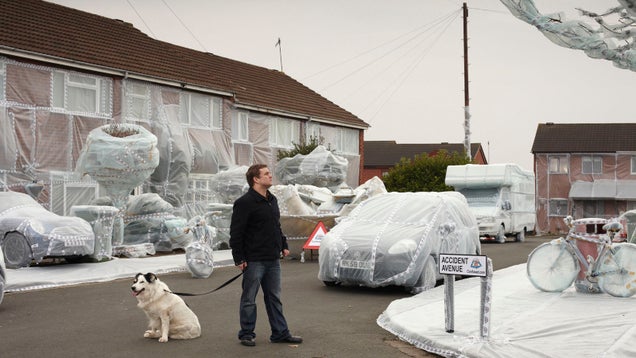 S
Photo: Michael Blann/Getty Images for Confused.com
---
Local peace activists wrap a tank in front of the Bundeswehr Military History Museum in Dresden, Germany with colorful knits to demonstrate for peace and against violence on Feb. 11, 2013.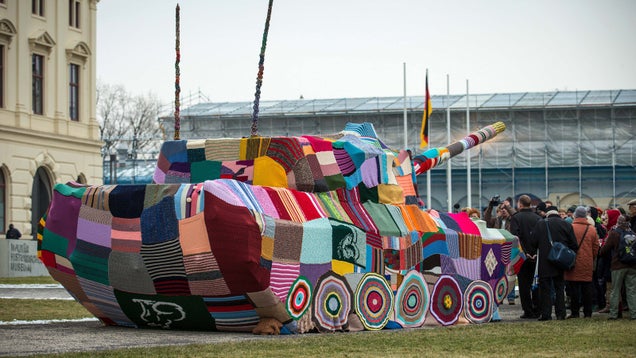 S
Photo: Oliver Killig/DPA/AP
---
Top photo: Mass Communication Specialist 2nd Class Timothy Walter/U.S. Navy